RCD TEST MODULE IMPROVES SAFETY AND PRODUCTIVITY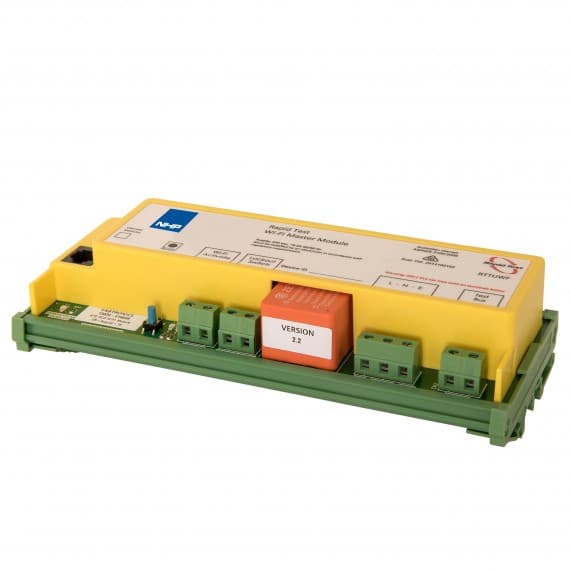 NHP has partnered with Australian-owned Rapid Test Systems to produce a novel approach to RCD testing. The Rapid Test module can be installed in both new and existing electrical switchboards, removing the need for a traditional technician test of residual current devices.
The novel system allows an entire distribution board to be tested within minutes ensuring maximum safety of personnel, diagnosing problems immediately. The captured information is automatically uploaded via WiFi to a secure cloud-based reporting system. This offers easy access to test results and compliance certificates using desktop or mobile devices.
Installing the Rapid Test not only removes the need for personnel to perform tests in a "live" environment, it removes the chance of human error and reduces both test time and downtime. The module can also be seamlessly integrated with NHP's new and improved range of Concept panelboards.
In applications where safety and downtime are a concern, such as mining and manufacturing, the implementation of Rapid Test from NHP will not only save time and money, but will safeguard operations.
NHP Electrical Engineering
1300 NHP NHP
www.nhp.com.au