RARE EARTH TUBE IS TOP PERFORMING MAGNET
09-01-2017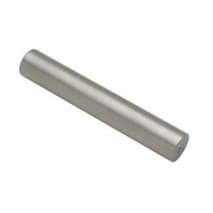 High-performance rare-earth magnets will be a key feature of the Eriez Magnetics stand at AUSPACK 2017. And the best in the business is the Eriez Xtreme RE7 Tube Circuit, according to recent performance tests in the USA at Penn State University.
The company commissioned university researchers to determine which commercial tube magnet was most effective at removing ferrous metal and weak magnetic contaminants from process flows. The tests brought together 13 tube magnets from various suppliers. These were all were stripped of their branding and provided to the Behrend College at Penn State for testing.
In the tests, the pull force of the Eriez Xtreme RE7 Tube Circuit was substantially stronger than any other sample. The magnet was also among the best performers for magnetic flux density. Full test results are available on request from Eriez.
The Xtreme RE7 magnet circuit can be specified in all Eriez tubes, grates and liquid line traps for food, plastics, pharmaceutical, mining, foundry, chemical and packaging applications.
Eriez Magnetics
03 8401 7400
en-au.eriez.com