Published 14-01-2021
| Article appears in February 2021 Issue
Rapid wrapper with new design in response to customer needs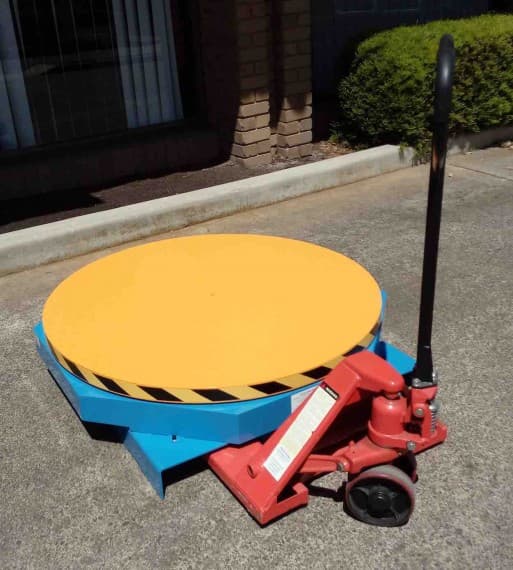 Pack King's Rapid Wrapper sell-out boon has played into the hands of the old adage of, "the best way to get a product to market, is to ask the customer what they would like to see," following a targeted customer survey.
The newly designed Rapid Wrapper was soon sold out, after they incorporated suggestions for improvement from customers. 
Pack King's survey included questions about making the Rapid Wrapper Powered Turntable Stretch Wrapper more user friendly and feature rich.
Managing Director Ron Mileham of the King Group Companies says a large order came for Pack King's Rapid Wrapper, soon after, from a meat processing plant. 
As word got out about the newly improved customer friendly design, sales to all parts of Australia followed.
Another batch is on its way, with even more tweaks to an already impressive product.
The changes to design boast the ability to remove aches and strains from the hand stretch wrapping process.
This is achieved by allowing the turntable to do all the hard work, while the operator simply raises and lowers the film while tensioning it.
With the ability to stretch film under the corners of the pallet, the load is
strongly bound to the pallet, which is unlike most cases where the film starts half way up the pallet.
Stopping to add a top cover, allows the load to be fully water and dust proofed. The products are available at a reasonable price.
The picture shows one of the new features. The ability to move the Rapid Wrapper with a hand pallet truck.
Pack King- www.packking.com.au.