RANGE HAS ALL COMPRESSED AIR APPLICATIONS COVERED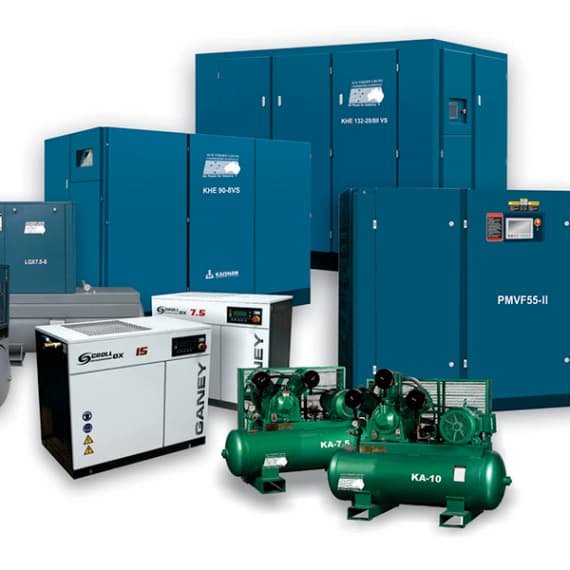 From a small workshop to a full-scale manufacturing plant, selecting the right compressed air system is critical, and Southern Cross Compressors offers a range of different technologies that covers the full range of compressed air applications.
Southern Cross offers a wide variety of compressors ideal for small to medium applications. These include traditional reciprocating piston types, advanced lubricated scroll range and compact, tank mounted rotary screw models with capacities from 3 to 15kW.
For industrial applications, the company's two-stage rotary screw technology reduces the operational power required for any air demand, and the latest generation of permanent magnet, two-stage variable-frequency drives provide maximum energy efficiency regardless of the system demand.
The comprehensive portfolio also includes the LMF range of high-pressure compressors for applications in petrochemicals and refineries, seismic research, PET bottle manufacturing, and industrial gas production.
Southern Cross Compressors
1300 098 901
www.southerncrossaircompressors.com.au