RAILWAY AUTOMATION RECEIVES FINAL REGULATORY CLEARANCE
24-05-2018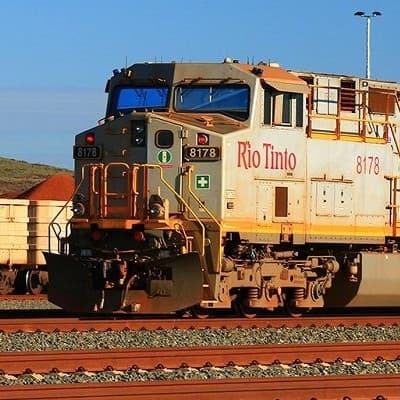 Rio Tinto has announced that Australia's Office of the National Rail Safety Regulator has approved the autonomous operation of trains at its iron ore businesses in WA.
After several years of regulatory hurdles, delays, and slowly increasing coverage of its automated haulage network of freight trains and trucks, the NRSR clearance allows Rio Tinto to fully deploy its AutoHaul project.
Rio said the accreditation will enable the complete roll out of its AutoHaul project by the year's end, with the company taking a staged approach to deploying autonomous trains across the network in the lead up to full commissioning.
"Once commissioned, the network will be the world's first heavy haul, long distance autonomous rail operation, unlocking significant safety and productivity benefits for the business," the company said in a statement.
Operating at full capacity and capability, the AutoHaul project could cut up to 20 per cent off the time required to carry iron ore from the company's Western Australian mines to port.
The AutoHaul project was launched in early 2017, when the giant miner started running trains in autonomous mode with a driver onboard monitoring operations.
By the end of the first quarter in 2018, about 65% of all train kilometres were completed in autonomous mode, transporting ore from 16 mines to four port terminals.
Rio Tinto operates around 200 locomotives across more than 1700km of track in the Pilbara, and has run automated trains for more than 3 million kilometres in total.