RAIL STANDARDS MAY BE RELAXED FOR TOO-WIDE TRAINS
20-03-2018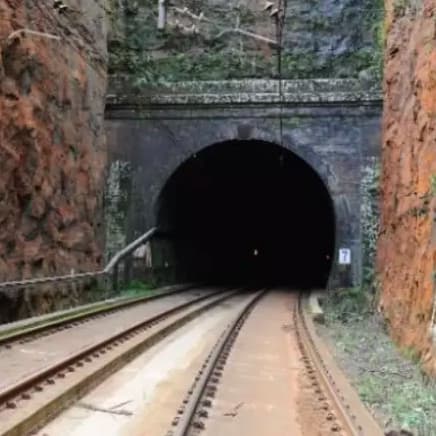 NSW's rail expansion has been met with issues up and down the supply chain, but one of the earliest was the revalation that new trains were built too wide to safely fit through existing tunnels in the Blue Mountains. 
Now, alongside prepared plans to alter existing tunnels, platforms, and stations to accomodate the new trains, proposals have been floated to reduce the minimum safe distance allowed between tunnel walls and trains. 
The new trains (built in South Korea) will be about 3.1 meters across, making them too wide for eight of ten tunnels between Newnes Junction and Zig Zag station in the Blue Mountains. 
Transport for NSW's preferred option is to scrape at the tunnel walls to widen them and to alter the minimum clearance standard so that the new intercity trains can run on both lines and pass each other through the tunnels.
As repairs will close some sections of track for up to two weeks, some proposals have suggested lowering the minimum required distance in order to reduce downtime. The current standards allow a minimum distance of 200 millimeters (20cm) between the outline of a train in motion and tunnel walls.
There is no confirmed new minimum distance yet, but according to Transport for NSW, "new draft standard to ensure the safe operation of trains is being finalized and reviewed by the train designer and the Assets Standard Authority."
Labor leader Luke Foley said people had a right to be suspicious that the safety standard was to be changed to fix the government's "bungle" of buying trains that did not fit through the tunnels.
"[Transport Minister] Andrew Constance should tell us what it is going to cost to widen the tunnels and complete the track modifications from Springwood to Lithgow," he said.
"He also needs to detail what special operational restrictions will be imposed including speed limits and how these will be enforced."