RADIO TRANSCEIVER IS CERTIFIED FOR SAFETY-CRITICAL CONTROL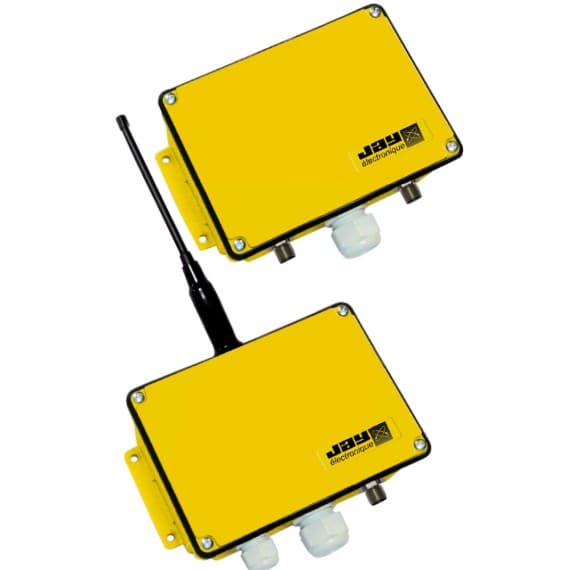 Available now from Control Logic, the Jay Electronique Nemo transceiver is the latest addition to the SAFIR family of safe radio remote controls. Offering a wide range of industrial network communication options, the Nemo can be integrated into any existing control system.
The Nemo is a configurable, intelligent bidirectional radio link that exchanges information while adapting to the radio environment. Each unit contains a unique SIM card with all the transceiver and operator module parameters. When linked to an application this allows for rapid replacement of a transceiver if necessary. The transceiver is easy to set up via a mini-B USB connector and iDialog software.
The Nemo transceiver can be used in conjunction with communications protocols such as Modbus RTU, CANopen, DeviceNet, Profibus, Profinet, EtherCAT, Modbus TCP/IP, EtherNet/IP, and Ethernet Powerlink.
The SAFIR product range is designed for safety applications, and its emergency stop function is certified SIL3 per EN61508 or PLe per EN13849. The standard function buttons are certified to SIL2 according to EN61508 or PLd according to EN13849.
Other options include the ability to enhance the safety of applications that require it, such as infrared startup, active zone limitation or validation buttons. Access to the radio remote control and certain functions can also be limited to authorised operators via a password.
Control Logic
1800 557 705
www.control-logic.com.au