RADIATION TESTING AND ORGAN CHIPS HEAD INTO SPACE
22-06-2017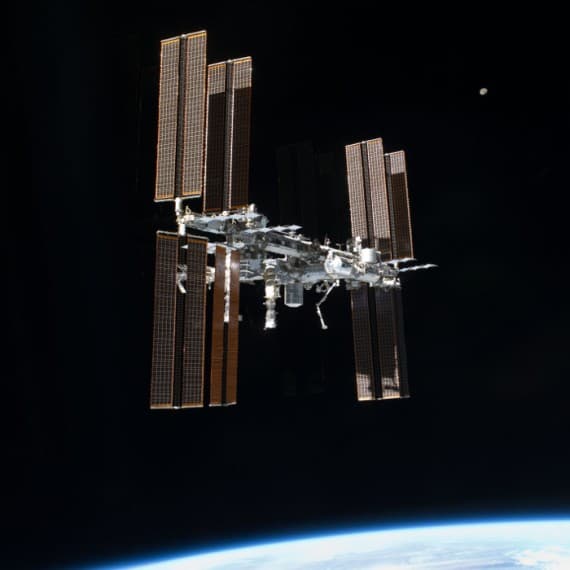 The International Space Station, pictured above, is an internationally valuable hub for scientific research.
Research is tackling the twin issues of radiation and organ malaise, two issues which present problems to anyone putting machinery (or people) in space. 
BAE Systems has been working to improve the technical reliability of space and satellite operations through emerging radiation-hardening applications.
Satellite sensor and guidance technology are often more challenged and susceptible to radiation interference in a space environment given the state of current electronics, said Jim LaRosa, program director for space computers at BAE Systems.
"A charged particle can impact a device and impose significant damage; it can essentially deposit charge into a circuit causing electronic noise and signal spikes within the device. This can result in erroneous data or bad commands being passed. Depending upon the situation, the result may be as limited as modifying the accuracy of a sensor input or something that requires a computer reset or even permanent damage" LaRosa said.
BAE Systems, which supports a wide array of U.S. military satellites, offers a radiation tolerance technology engineered to improve reliability. Missions involving this technology include ensuring secure military communications, imaging for commercial communications and various kinds of environmental monitoring.
For example, BAE Systems computers have controlled all three generations of the Mars Rovers and Mars observation satellites, LaRosa said. Operators control the rovers remotely from Earth using visual sensors connected to a control station.
On the organic side of things, a new $2 million grant will fund new technology to evaluate the effects of space travel on human brain cells at the International Space Station (ISS) U.S. National Laboratory.
The grant, funded by the National Center for Advancing Translational Sciences, a center of the National Institute of Health, will go to Emulate Inc., for the Boston-based company's Organs-on-Chips technology.
The company will use their Brain-Chip system and develop a fully automated research platform for experiments on ISS to be conducted under healthy and inflamed states to assess how space travel affects neuronal function, as well better understand how the human brain operates on Earth.
According to an Emulate press release, the ISS "provides an environment where researchers can study human health in microgravity, allowing them to decouple the force of gravity from other effects that can impact brain cell function."
Both of these research avenues will require significant investment over time, but if successful, unlock vastly more efficient possibilities.