RADAR TRANSMITTER DESKILLS ACCURATE LEVEL MEASUREMENT
07-04-2017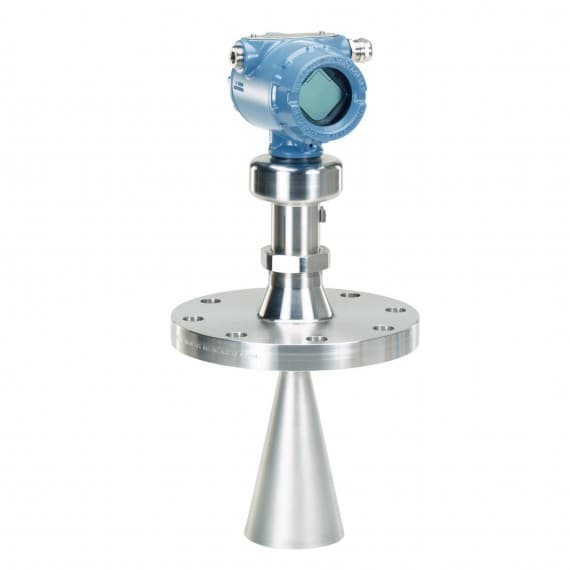 A novel noncontact radar transmitter from Emerson Automation Solutions aims to help less-skilled operators increase reliability and safety. The SIL 3-capable Rosemount 5408 transmitter features human-centred design to provide ease of use in supporting accurate, reliable measurement.
The transmitter has been designed to help less experienced staff to perform level measurements for tank monitoring, process control and overfill prevention. It uses pictorial instructions and an intuitive software interface to guide the operator through installation, operation and maintenance.
Its onboard diagnostics support preventive maintenance, providing detailed troubleshooting information. It offers the opportunity for remote proof-testing and site acceptance tests, reducing reliance on experienced staff.
The Rosemount 5408 transmitter uses two-wire frequency-modulated continuous-wave technology to create a continuous echo to maximise radar signal strength for reliable measurement. Internally, its radar-on-chip technology replaces an entire circuit board, removing a potential source of electromagnetic interference that might degrade measurement accuracy and reliability. And a novel embedded power backup system allows the transmitter to continue functioning through intermittent power losses.
The transmitter's SIL 3 capability enables it to be integrated into a safety instrumented system. And ATEX and IECEx approvals allow installation in hazardous locations.
Emerson Process Management
1300 55 3051
www.emersonprocess.com.au