RACK LEG PROTECTION DEFLECTS IMPACT ENERGY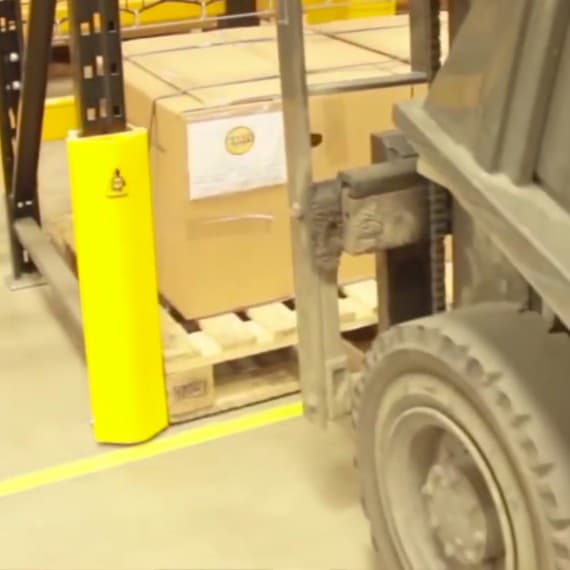 Even in the best-run warehouses, the legs of racking systems are likely to receive impacts, ranging from a gentle nudge from a pallet truck to a full on collision from a loaded forklift.
A-Safe's RackGuard provides a first line of protection that can be fitted to any rack leg, greatly reducing the consequences of any impact.
The TÜV tested design ensures that impact energy is transferred around the rack leg rather than through it, preventing damage to the uprights.
And, unlike other designs that may only be loosely fastened, each RackGuard has ten frictional grip points, a compression hinge and a centralising rubber lug, ensuring a secure grip on any rack leg.
A-Safe Australasia
02 9625 8927
www.asafe.com