RACE IS ON TO MEET STRICT NEW FOOD LABELLING LAWS
08-05-2018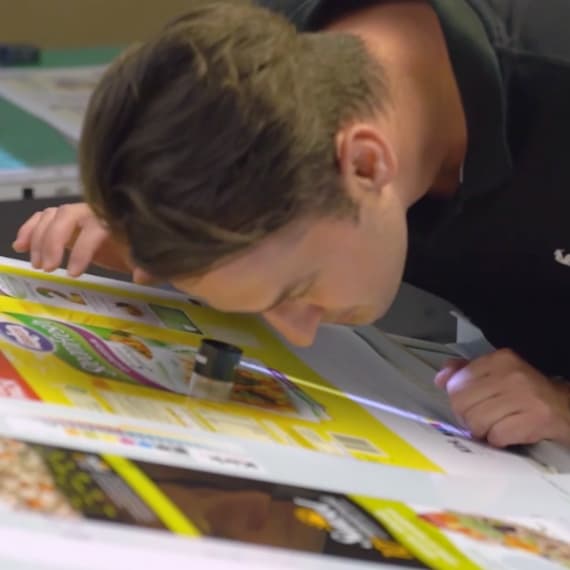 As the 1st July deadline for strict new country of origin labelling laws looms, some companies are still unprepared for the changes.
The new food labelling laws require food manufacturers and importers to clearly identify where products are produced, grown, made or packed.
"It's the small businesses that still have a lot of concerns about how to apply the new labelling and whether they're doing it correctly," says Task by Kirk General Manager John Kapiniaris. "They don't have a proper understanding of the requirements under the new laws and don't know where to get the right advice from."
"Any recall or disposal or noncompliant goods may run from the thousands to the millions of dollars, so it's important for them to get it right," adds Kapiniaris.
"With the July deadline almost upon us, it is critical brands act now to make the changes quickly and get their updated packaging on the shelf."
Businesses first need to determine what country of origin information needs to be displayed for each of their products. There are some good online resources available to help them do this, such as business.gov.au/foodlabels.
"In order for small businesses to get the changes made as quickly as possible, I would recommend they engage a country of origin specialist who can make changes to artwork in just days and guarantee the work is print ready to avoid any further delays," says Kapiniaris.
"The changes aren't necessarily complex and we have been able to step businesses through the required changes," he says. "And because we provide a design-to-print process, we have been able to support the turnaround of labels in half the normal time, which also saves clients money, up to 40 per cent in some cases."
Task by Kirk has been working with major manufacturers such as Simplot, Riviana, and Cerebos and many smaller food businesses to update packaging to comply with the new laws.
Simplot Australia Creative Services Manager Paul Fenech says the new country of origin labelling laws presents a huge undertaking for manufacturers and importers.
Simplot engaged Task by Kirk to relabel hundreds of products across its 14 household brands, including Leggo's, Birds Eye, John West and Edgell.
"The costs of putting everything back to design agencies and getting it to press was just too expensive and time consuming for us, so we looked for ways we could cut out steps and minimise costs," says Fenech.
"If you lose food product off the shelf, it is so hard to get it back on there, so it's not just costly fines or dumping non lawful product, the real cost for companies can be forfeited future earnings."
From this July, food made, grown or produced in Australia will feature the image of a kangaroo in a triangle and a bar chart that shows the proportion of Australian ingredients. Food packed in Australia will show the proportion of Australian ingredients, and labels on food imported into Australia will be easier to find.
Corporations who fail to comply with the Country of Origin Food Labelling Information Standard 2016 face penalties of up to $1.1 million, while individuals can be fined up to $220,000.
Task by Kirk
02 9959 1037
www.taskbykirk.com.au