QVARN WINS INDUSTRY PRIZE FOR SURMOUNTING GREY ECONOMY
14-05-2016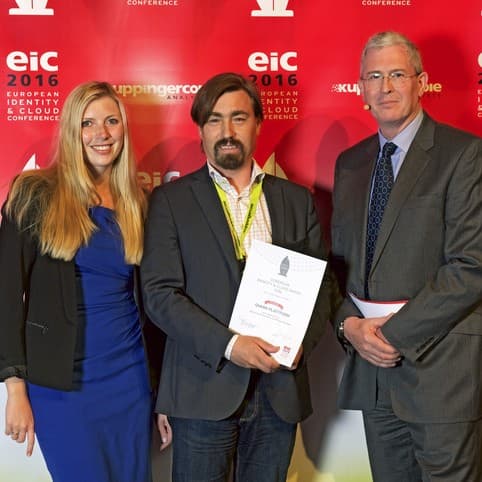 The free, open-source Qvarn Platform has been awarded the prize for "Best Approach on Improving Governance and Mitigating Risks" at the EICA 2016.
The Qvarn Platform was developed to store the professional data of workers in the building sector, providing a centralized and accredited method of storing career information and providing it to employers.
The European Identity and Cloud Awards is an annual event organized by KuppingerCole, an analyst firm operating at the leading edge of the industry.
"In any identity, entitlement and access amangement solution, the entitlement piece is critical. Implemeting this along with an effective governance process reduces risk, adds business value and means happy users who see a solution that works just as it should," said KupperingCole analyst Paul Simmonds.
The Qvarn Platform was launched in Octover 2015, and has grown to house the information of over a million workers across the continent.  
One of the software's prime benefits is the ease with which it allows confirmation of employee data,  cutting down on the grey market and making dubious claims easy to verify.
As Qvarn is free, open-source, and compliant with stringent EU privacy and data regulation, it sets a strong example for the kind of software needed to support a diverse and sometimes messy industry: easy to use, compliant, and built with the user in mind.
To learn more about Qvarn, or managing workforce identities, visit www.qvarn.org