QUIET ACHIEVER TECHNOLOGY CAN TURN WASTEWATER INTO PROFIT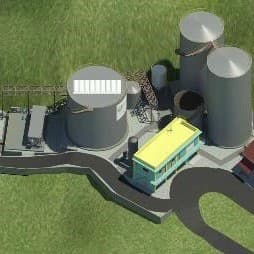 A wastewater technology that can turn an environmental problem into a source of profit is being introduced to Australia and New Zealand by CST Wastewater Solutions, and will be shown at the Ozwater exhibition in Melbourne from 7th to 9th May.
Global Water & Energy (GWE) anaerobic digestion technology has been proven in more than 400 installations worldwide, including agribusiness and food and beverage operations.
The technology uses anaerobic digestion to consume organic contaminants in municipal and industrial wastewater, typically transforming more than 95 per cent of the previously troublesome content into biogas, primarily methane. This can then be captured, stored and used to fuel industrial processes such as boilers, or to generate electricity, replacing expensive, polluting and non-renewable fossil fuels. Where national energy policy permits, companies can choose to generate green energy and sell it back to the grid for a profit.
"The quality of wastewater effluent produced by GWE processes from food, beverage and agribusiness processes is often so high that the effluent coming out from plants is often substantially better than the water drawn in from the surrounding environment," says CST Wastewater Solutions Managing Director Michael Bambridge.
The technology is applicable to the food and beverage businesses important to both Australia and New Zealand, as well as meat, livestock and crop agribusinesses that must conform with increasingly strict environmental and groundwater statutory obligations.
One of the most recent applications of the technology globally involves a Central American brewery, which will produce up to 4,800Nm³ of biogas per day at 76% methane content, equivalent to more than 3,200kg of heavy fuel oil per day, worth approximately US$500,000 per year.
Profits from the use of biogas to replace fossil fuels can pay for the cost of installing the technology, typically after 5 to10 years of operation. Then the plant continues producing profits that go straight to the company's bottom line.
"Other clean green technologies – such as wind and solar power – get more headlines than wastewater-to-energy technologies for their great potential and benefits," says Bambridge. "But this technology is a quiet achiever that has proven its benefits and is applicable to a wide range of industries."
CST Wastewater Solutions
02 9417 3611
www.cstwastewater.com