Quickstep lands $1m government grant
06-12-2013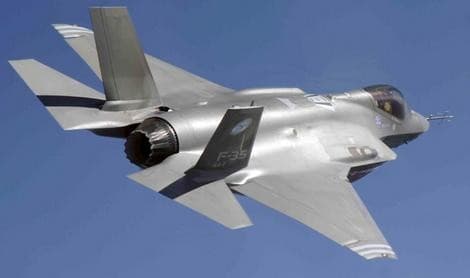 The grant, from the Department's new Air Combat Capability Industry Support Program, will finance qualification of the Quickstep Process for manufacturing F-35 Lightning II Joint Striker Fighter (JSF) vertical tail spars which provide stabilisation for aircraft in flight.
Through its agreement to manufacture parts for the JSF program, Quickstep expects to contribute to more than 700 JSF shipsets of tails over the next 20 years. 
While Quickstep makes spars using autoclave systems, Quickstep's patented liquid-based process offers a faster, more cost-effective way to manufacture parts in series. The grant will fund Quickstep's work over three years with the JSF's New Air Combat Capability, BAE Systems and Lockheed Martin Aerospace to develop the case for changing the JSF's spar-making technology from the autoclave to the Quickstep Process, produce demonstration parts including a first part qualification spar, qualify Quickstep's Bankstown Airport facilities to use the production method for JSF spars, and establish a path for the transfer.
Quickstep managing director Philippe Odouard said: "We are grateful to the Australian Government for its continued support which provides funding to take us through to production. The Quickstep Process offers a new efficient way to produce JSF components at reduced cost while improving quality." 
The Quickstep Process involves surrounding raw carbon-fibre and resin with heated liquids which transfer heat 25 times faster than traditional autoclave (or 'oven-heated') methods, enabling composite components to be cured more efficiently and at a much lower cost.
The New Air Combat Capability Industry Support Program is a grants program intended to foster the development of new or improved Australian industry capabilities that directly support the JSF program. 
Quickstep will manufacture 21 different parts for the JSF program at its Bankstown Airport facility in western Sydney. 
The overall agreement to supply JSF parts to several different Original Equipment Manufacturers is valued at up to $700 million to the company over two decades.