QUICK FREEZE HELPS REACH FURTHER MARKETS
15-05-2018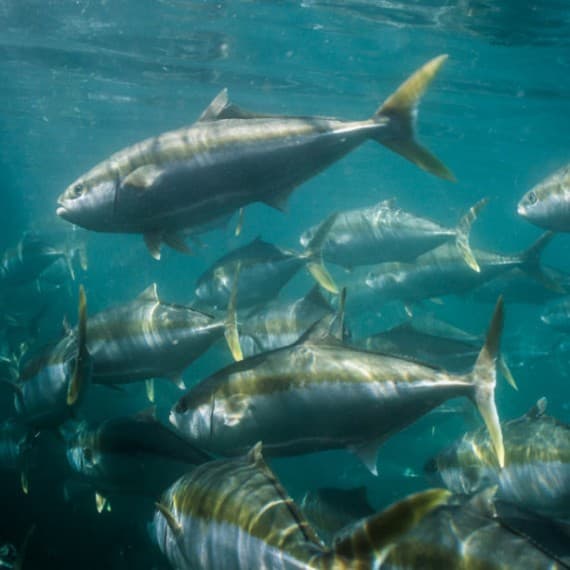 The world's largest full-cycle breeder of Yellowtail Kingfish has launched a plan to expand its global reach with rapid freezing technology that avoids the pitfalls of more traditional freezing methods. 
Australian company Clean Seas Seafood, which produces close to 3000 tonnes a year of its Spencer Gulf Hiramasa Kingfish in the pristine waters of South Australia, has invested in rapid freezing technology to expand its reach into the American market for sashimi-grade fish.
Traditionally, Clean Seas' exports have been whole fresh fish airfreighted from South Australia twice a week, 52 weeks a year to more than 30 countries including the USA, Canada and Mexico.
While the new liquid nitrogen rapid freezing technology is not aimed to replace the airfreighted fresh fish, the company plans to use it to access markets further afield and at price points previously not achievable with a fresh product.
Called SensoryFresh, the rapid freeze technology was commissioned in March and then launched in April at the 2018 Seafood Expo Global in Brussels. Clean Seas is now building inventory and finalising its supply chain and plans to export its first SensoryFresh shipment in June.
Clean Seas Managing Director and CEO David Head said the frozen product was a potential "game changer" for the company's presence in the United States.
"The US market is a well-established Japanese frozen product market where 87 per cent of the product is frozen – we have less than 2 per cent of the market there and we've been competing with mainly fresh product," he said.
Yellowtail Kingfish, with its creamy white to pale pink flesh, grows to about 4.5kg and is known for its sashimi qualities but is also gaining traction as a versatile cooked product.
"We're very confident we've got a superior product but we can't expect everybody to take our word for it, we've got to go and introduce it to the chefs, give them a chance to sample it, trial it," Head said.
"We've got a big job to do in North America in terms of introducing our brand but it's a very strong product and the frozen format will help us.
"We're starting to make some very solid progress with leading chefs but it's going to take us several years to get our brand and our story known and understood."
The kingfish, which are processed and frozen within 24 hours of being harvested, will initially be available in fillets but there are plans to package it in smaller portions such as loins, which would be ideal for small eateries such as sushi chains.