QUICK CONNECT SYSTEM IS ROBUST AND PRACTICAL POWER OPTION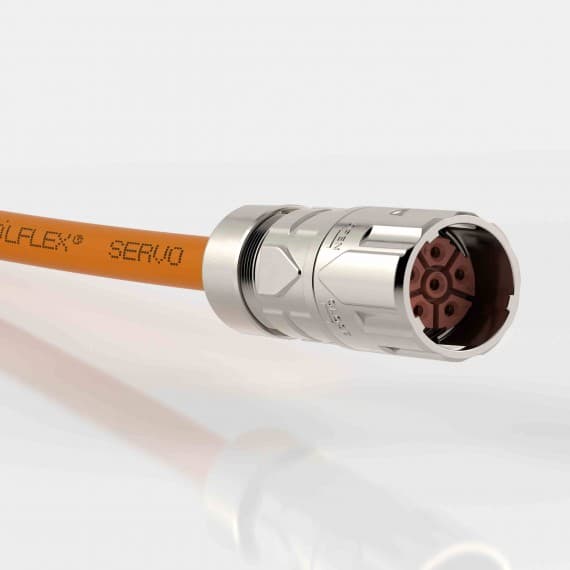 Quick-connect circular connectors are an increasingly popular solution for cabling in servo drives, but until now users have been frustrated by the small number of manufacturers who offer them.
"The market is extremely interested in a high-quality alternative," says Joachim Strobel, product manager for Epic connectors at Lapp. "That alternative is now available in the form of the Epic Power LS1 Twist. It gives users the freedom of choice while at the same time delivering Lapp's high quality and global service for this connector standard."
The Epic Power LS1 Twist is a robust and practical locking mechanism. It is compatible with market standards, caters for all contact configurations, and connection is as simple as plugging in and turning the housing to the right. The two parts of the connector are securely locked and protected against vibration, and the EMC version also prevents electromagnetic interference from high currents.
Circular power supply connectors are typically used in robots and machinery, as well as in wind turbines and other applications where a compact and powerful connection system is required.
The Epic Power LS1 Twist is part of Lapp's range of high-performance LS1 connectors and will be available in Australia from December.
Lapp Australia
1800 931 559
www.lappaustralia.com.au