Quick and flexible clamping options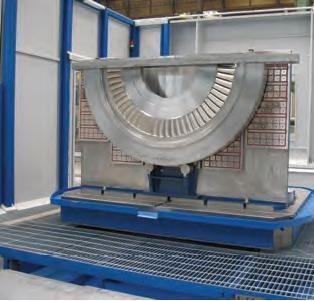 In addition to lifting magnets, now the complete range of Quad-System permanent-electro workholding magnetic systems from Tecnomagnete is available in Australia from Serpent & Dove – Applied Magnetics Pty Ltd.
Magnetic chucks are used to clamp workpieces for horizontal or vertical grinding, milling, boring and machining.
Using Tecnomagnete's renowned "neutral crown" technology (as used in Tecnomagnete lifting magnets), permanent-electro chucks present all the clamping power at the face of the magnet and use power only during the activate and deactivate commands.
Magnetic chucks are available in many sizes and configurations including Cubo-Tec vertical workholders and can feature self-adjusting pole extensions, which accommodate curved or warped surfaces.
Major advantages include quick and flexible clamping options.
Serpent and Dove Pty Ltd
Ph: 02 9971 7577