QUEENSLANDERS COLLABORATE ON ELECTRONIC DESIGN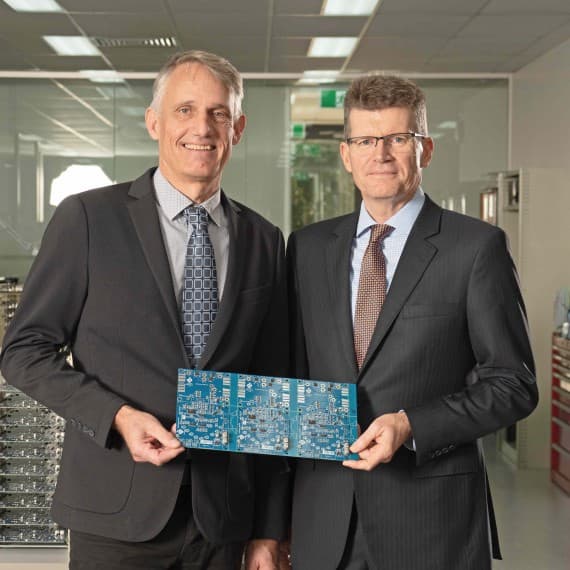 Mark Steiner and David Edington aim to grow Hetech through collaboration
Queensland-based electronics design and manufacturing company, Hetech, is collaborating with selected local engineering companies to increase its design capacity of up to 20 engineers.
With defence projects such as the LAND400: Phase 2 arriving in Queensland, collaboration between local engineers in the electronics industry is now essential. Collaboration enables projects to be completed effectively, and will also ensure the continuation of large revenue-generating projects and engineering job creation in Queensland and Australia.
According to Hetech Managing Director, Mark Steiner: "For Hetech, the electronics industry and the Australian economy to grow, we must work together and increase our capacity for engineering and manufacturing services."
Exposing Australian SME manufacturers to larger projects more frequently will lead to a much more efficient manufacturing process; keeping production costs down, more exporting opportunities and job growth in Australia.
Steiner says that part of Hetech's expansion plans will include discussions with interstate companies to broaden Hetech's capabilities even further. In addition, Hetech is committed to continue investing heavily in its internal engineering team, reinforcing development within the company to strengthen specialised skills and overall project management.