QUEENSLAND TRADIE 'CRISIS' AS APPRENTICESHIPS PLUMMET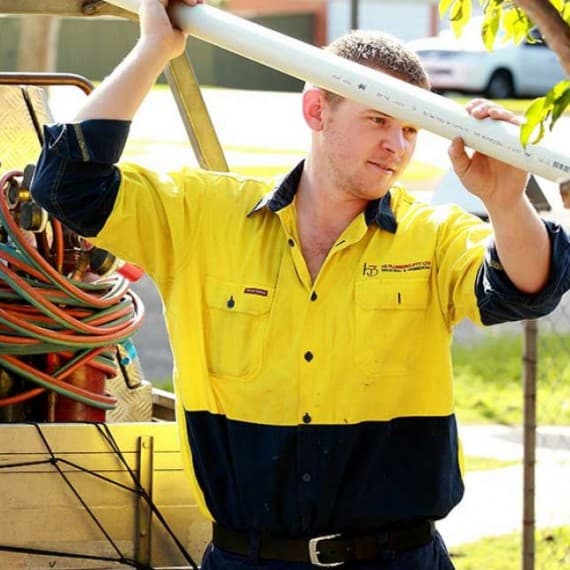 Queensland faces a dramatic drop in the number of trades starting an apprenticeship, with the number of apprentices and trainees dropping by 45 per cent over the past four years.
And the Chamber of Commerce and Industry Queensland and the National Centre for Vocational Research have both released statements and figures backing up concerns.
The NCVR figures show the number of Queenslanders starting an apprenticeship has dropped from 26,600 in June 2012 to just 7800 in December 2016.
The number of Queenslanders finishing an apprenticeship has more than halved, dropping from 15,700 in the June 2013 quarter to just 6200 in December 2016.
Kate Whittle, CCIQ's general manager of advocacy, told Fairfax Media that industry was already feeling the impacts and worried young Queenslanders were dropping out of apprenticeships.
"The number of young people entering into an apprenticeship or traineeship has been declining for the past five years, with student numbers in 2016 reflecting just half (54 per cent) of that in 2012," Ms Whittle wrote in a recent article for the CCIQ.
Australia-wide apprentice and trainee numbers overall show a major decline in trades apprenticeships and traineeships continuing to fall by 12.3 per cent from 2015 to 2016.
Ms Whittle suggested too much emphasis given to completing university studies at all costs, citing increasing university drop-out rates.
"Queensland government programs targeting the senior years of school should be designed to educate students on growth industries and the skills needed for jobs in the new economy. And apprenticeships have historically, and will remain, a major part of this."
A spokesperson for Training Minister Yvette D'Ath – also the State's Attorney General – blamed the previous LNP state government and the Coalition federal government "for cutting almost every program designed to help business attract trainees."
Ms D'Ath's spokesperson said the Palaszczuk government had taken steps to try to stop the emerging problem.
"This includes introducing a new payroll tax rebate, which was introduced 1 July 2015, to make it more affordable for employers to hire an apprentice or trainee," she said.
"The Palaszczuk Government has also reinstated the Skilling Queenslanders for Work initiative, which helps unemployed people get the training and skills they need to secure jobs. More than 8182 Queenslanders are now in jobs as a direct result of this initiative."
Shadow Treasurer Scott Emerson said the reality was the Queensland government was missing in action.
"We have an Employment Minister (Grace Grace) who admitted there wasn't much she could do about youth unemployment," Mr Emerson said.
"With an attitude like that, clearly you are not going to be able to make the inroads you need," he said. "That's why we are seeing this slide in apprenticeships."
Mr Emerson said the Opposition's Get Queensland Working had three main strategies to boost apprentices.
It includes a $5000 incentive – in three instalments – to a Queensland business to take on and keep an apprentice until they complete their training.
The Opposition believes this will create 10,000 new apprentices over four years.
It includes a $500 tool voucher when an apprentice finishes their training, and also $4000 grants to small businesses – with a turnover of $2 million or less – to cover recruitment and start-up costs.
However, the CCIQ argues Queensland needs further changes to payroll tax – where every business that pays wages to employees totalling over $1.1 million pays payroll tax of 4.75 per cent to help boost apprentices.
 The CCIQ wants the $1.1 million payroll exemption level boosted to $1.5 million – and higher each year – arguing this could create another 2000 jobs.