QUEENSLAND MOTOR SHOP SCROLLS UP COMPRESSED AIR TECHNOLOGY
08-09-2017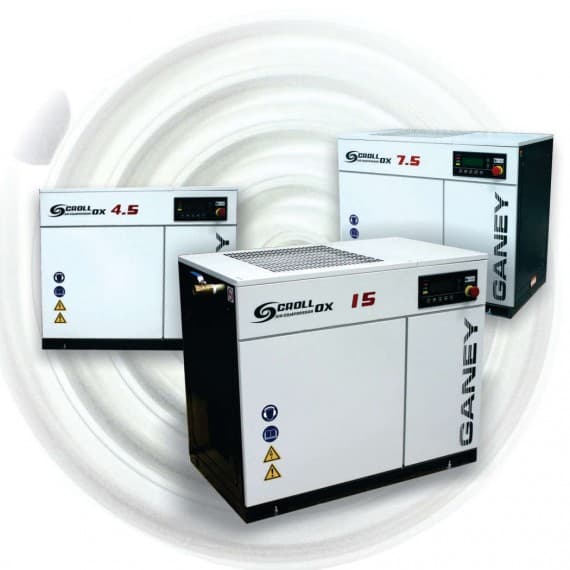 When Ron Petzke of Diesel Technology in Archerfield, Queensland concluded that after some 30 years and 52,000 hours service, his existing rotary screw compressor wasn't up to the job he called Southern Cross Compressors for advice.
The old machine just wasn't providing the compressed air output, consistency and efficiency needed to meet the demands of his expanding engine reconditioning business. It was also costing him in downtime and was expensive to run.
He called in Southern Cross Compressors to assess his needs and suggest the best solution for his current and foreseeable needs.
After inspecting the Diesel Technology workshop, Southern Cross advised installation of a Scroll OX 7.5, lubricated compact compressor. And Petzke hasn't looked back since.
He said: "We use compressed air in our engine reconditioning and fuel injection business to work on large diesel engines requiring three-quarter-inch rattle guns down to small precision air tools. This meant we needed a replacement compressor that gave us the required outputs consistently and efficiently.
"The Scroll has proved to be far superior to anything we have used before, takes up less space and is noticeably much quieter… it's amazing!"
Ron Petzke had been looking for a larger, more powerful unit. But Southern Cross assured him that the Scroll would easily out perform his old system. His verdict? "After ample time in use to assess performance, I 100% agree!"
"Service on the old unit was slow and difficult to arrange, whereas now Southern Cross can provide 24 hour support every day of the week if required, and the guys that recommended and commissioned the Scroll were highly professional, switched on and great to deal with."
The Scroll range of next generation small industrial compressors from Southern Cross means that small businesses no longer need to tolerate the noise and expense of operating a traditional, piston type or old style rotary screw air compressor. Lubricated Scroll compressors from 4 to 15kW, deliver more air for the same input power with very low noise level.
Advanced, lubricated Scroll technology offers exceptional energy efficiency with minimal moving parts for longer working life and lower maintenance, and with a smaller footprint than piston type equivalents, Scroll compressors are easy to install and simple to operate.
Featuring direct drive, continuous load capability and an integral aftercooler to reduce moisture carryover, the lubricated Scroll range delivers a highly reliable compressed air supply with lower energy bills, longer working life and greatly reduced maintenance costs.
Southern Cross Compressors
1300 098 901
www. southerncrosscompressors.com.au