QUEENSLAND-MADE CHARGERS TO POWER NSW ELECTRIC VEHICLES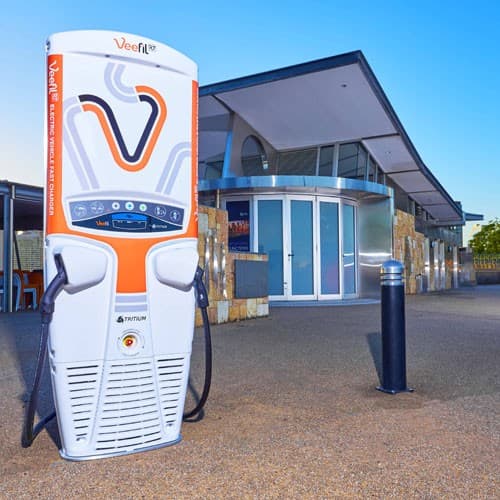 The NRMA has chosen Australian-made electric vehicle chargers from Brisbane-based Tritium to equip its $10 million network planned for New South Wales and the ACT. The network, which will be the largest in Australia, will comprise 40-plus charging stations that will be free to use for NRMA members, and has been planned so that 95 per cent of EV journeys will be within 150km of a fast charge across NSW and ACT.
According to NRMA Group Chief Executive Officer, Rohan Lund: "Until now, electric vehicles have only been practical for short urban journeys, driving only within charging range of their garages or the small number of public fast chargers.
"Our vision is to open up the great destinations NSW and the ACT has to offer electric vehicle drivers, without the worry of running out of a charge on their trip."
Tritium's Veefil-RT 50kW fast chargers allow drivers to charge their vehicles to 80 per cent capacity within 30 minutes on average. The chargers will accommodate most makes and models of EVs available in Australia.
"The NRMA is pleased to work alongside a local Australian-owned company like Tritium to support the development of a local electric vehicle industry. Tritium are leading the world in EV charging technology from their base in Brisbane," said Lund.