QUEENSLAND GOVERNMENT SETS SIGHTS ON ADVANCED MANUFACTURING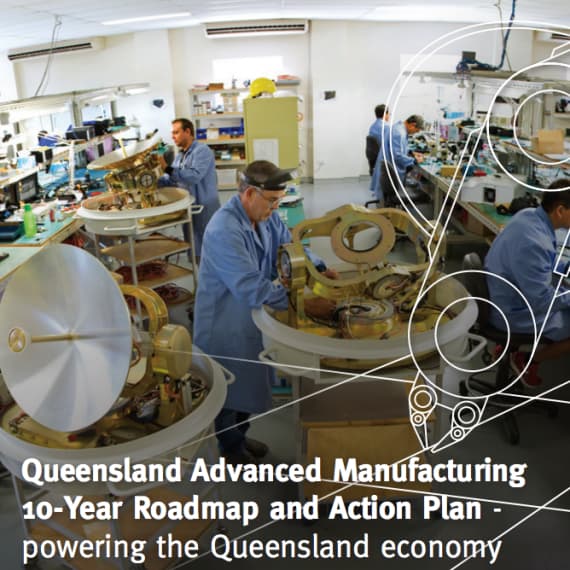 The Queensland Government has its sights firmly set on advanced manufacturing with the publication of its Queensland advanced manufacturing 10-year roadmap and action plan. Acknowledging that historically the state's manufacturing sector has not been characterised by the manufacture of large volumes of standard products, the plan sets out a number of strategies and initiatives to encourage the expansion of the region's industry into the realms of high-added-value advanced manufacturing.
One of the drivers for the initiative has been the automotive industry. And while commodity passenger vehicle production has never been a feature of the Queensland economy, the region has a significant footprint in aftermarket parts, high-performance components, 4WDs and vehicles for the mining industry.
Other priority industries identified in the report include: aerospace, biomedical and life sciences, defence, food and beverage processing, industrial biotechnology, mining equipment, precision agriculture, and renewable energy.
The roadmap sets out a three-stage strategy, beginning by increasing productivity and international competitiveness, progressing through the adoption and adaptation of innovative technologies and processes, and concluding with international and domestic promotion and marketing.
Key to the first stage strategy is the development of an advanced manufacturing benchmarking programme to help businesses to measure their performance and practices. This will then highlight a suite of business improvement measures offered by the Queensland Department of State Development and other agencies to help them grow and innovate.
The government is also undertaking to deliver both a boosting business productivity programme and an advanced manufacturing design programme and to set up an advanced manufacturing skills, training and workforce development strategy to prepare businesses for the new technical and workplace requirements.
The report has already drawn praise from the Australian Automotive Aftermarket Association (AAAA) and the Australian Automotive Products Manufacturers and Exporters Council (APMEC).

According to AAAA Executive Director Stuart Charity: "The Queensland Government's approach to advanced manufacturing and its recognition of the growth potential for the automotive industry are refreshing. Australia's other Governments can learn from this Queensland initiative. The AAAA will be pleased to contribute to any programmes promoting Australian automotive manufacturing and export."
Queensland Department of State Development
statedevelopment.qld.gov.au