Quality Plano tools now available in Australia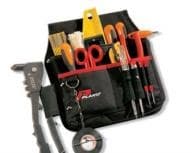 Warequip has released the new Plano Europe range of high quality tools and accessories. 
The Plano range includes tool stops which secure tools for people who work at heights, polyethylene tool boxes, polypropylene parts organisers, professional tool holders, tool bags and accessory pouches as well as knee pads which offer different levels of comfort and much more. 
The Plano Technics Range of professional tool kits is innovative in their design as well as functional and comfortable. 
Established in the US in 1932, the Plano brand has become synonymous with quality, innovation and attention to detail.
Plano was the first in the world to produce quality polypropylene toolboxes. Plano Europe quickly positioned itself at the forefront of the sector.
Plano tools are used in a variety of applications and industry environments.
Warequip is now seeking distributors for its Plano range. 
Warequip 
Ph: 03 8378 770