QUALITY NOT PRICE DRIVES AUSTRALIA'S HEALTHCARE MANUFACTURERS
28-11-2014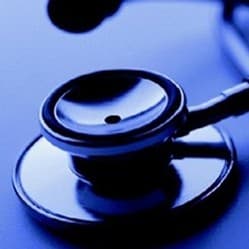 More than half (53%) of Life Sciences and Healthcare Manufacturers prioritise quality assurance over cost in selecting their supply chain partner, according to a new industry poll.
And the industry is on the fence (48% vs 52%) about whether the pharmaceutical industry will soon be comparable to the Fast Moving Consumer Goods (FMCG) market.
These are some of the key insights from DHL Supply Chain's Healthcare Forum held in Sydney last week.
The annual event, which brought together 33 manufacturers from the sector, offers an opportunity for manufacturers, government and industry bodies to openly discuss the future of the industry and how supply chains can enable profitable growth.
A customer poll provided some interesting findings, including:
· 89% of customers believe Strategic Partnership to be the most important attribute when selecting a supply chain partner
· 72% of those polled said they expect the deregulation of industry bodies to have an impact on their bottom line, and
· 48% expressed their belief that the pharmaceuticals industry will be comparable to the FMCG market in the near future.
The event featured keynote addresses from Andrew Stuart, Deputy Secretary with the Department of Health, Laurie McAllister, Managing Director of Sanofi ANZ, and Saul Resnick, Managing Director at DHL Supply Chain Australia, who discussed how current industry trends affect supply chain operations and how best to adapt in an ever-changing landscape.
"Increased consumerism, generics and substitutions and highly specialised medications are all impacting what consumers expect and how the industry must evolve. These forums allow our customers to get in front of key industry figures and ask the questions that matter to them," said Resnick.
"Providing life-saving products is a big responsibility, one with risks that far outweigh those in a typical supply chain environment. The robust discussion at this week's forum highlighted the industry's commitment to quality assurance, leveraging intelligence and creating innovative systems and processes as the market changes."
Visiongain 2012 predicts a self-medication boom to support global revenue for over-the-counter medications of $81 billion by the end of 2014.
To learn more download DHL's Key Logistics Trends in Life Sciences 2020+ whitepaper.