QUALITY AUSSIE MADE LED LIGHTING RESPONDS TO LOW COST IMPORTS
31-03-2017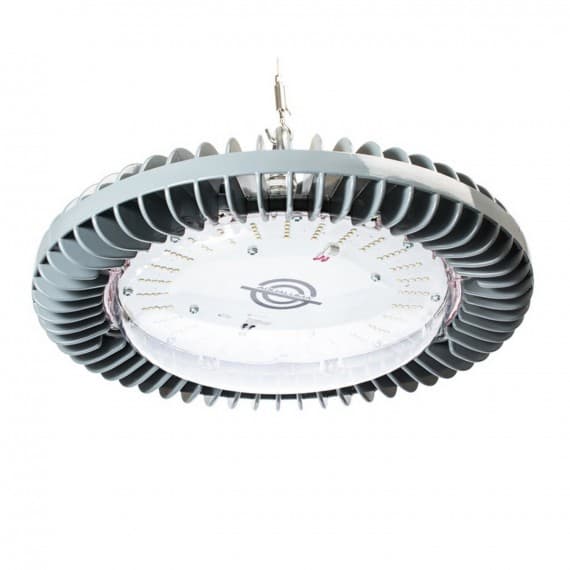 Available now from Aqualuma, the Lite-bay is a new Australian-made low-cost option in commercial LED lighting. The new product builds on the company's premium-quality Highbay product range, offering a cost-effective alternative that is manufactured using majority sourced Australian components and aluminium castings and is assembled using local labour on the Gold Coast.
The Australian market for LED commercial lighting has been flooded with imported products of late, inevitably driving quality down. The Lite-bay is Aqualuma's response.
The Lite-bay was designed to provide a simple and cost-effective solution for clients requiring a straightforward luminaire with a high output where specialised optics, sophisticated controls and complex installations are not required.
Like its big brother, the Highbay, the Lite-bay is still an Australian made Aqualuma premium-quality product. Rated at 130W, it has a marine grade epoxy powder-coated aluminium housing and heatsink and comes with an IP66 water ingress rating.
However, it comes at a market leading price with an Aqualuma warranty.
Aqualuma Director Carl Amor says: "The new Lite-bay allows us to compete in a new sector where clients need a straightforward lighting solution, without the level of control and optical options that Aqualuma usually offers. There is only one 130W model, efficiency levels are at a highly competitive 127 lumen/W and we can beat the imports on price."
"We have won many awards over the past few years that we are proud of, the latest being the Premier's Award for Export in December. We export our existing range to the UK, USA, Canada and New Zealand, and we expect the future demand for the new Lite-bay to be as strong."
Companies can make huge energy savings by switching from outdated metal-halide lights to energy-efficient LED lighting, reducing energy costs by more than 75%. Energy rebates are available in Queensland, New South Wales, Victoria and South Australia, making the changeover even more affordable, and in some cases, making it cash flow positive from day one through Aqualuma's range of financing options.
Aqualuma
1300 14 5555
litebay.aqualuma.com