QHDC rolls out impressive new showroom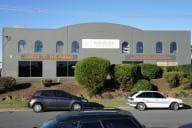 New venture … the new IWC showroom at Burleigh
QHDC Australia, a Gold Coast family-owned business with over 25 years experience in protective coatings and shopping trolleys is spreading its wings.
The company is diversifying some of its focus into wheels, castors, stock trolleys, hand trucks and other materials handling lines with the opening of a stunning new showroom and retail/trade outlet at Burleigh on the Qld Gold Coast.  
Trading as Industrial Wheels and Castors (IWC), a division of QHDC, the new venture incorporates a large showroom with a huge range of industrial and institutional castors and wheels.
"We believe this is the biggest range in South East Queensland," says Store Manager, Adam Sully.  "With the support of our parent company QHDC, we have sourced many well known brands from around the world to ensure that we have as many applications as possible covered from our large stock holdings."
Included in the range are specialised scaffolding castors, premium heavy-duty wheels and castors with capacities up to 7.5 tons. 
There is also an extensive range of castors and wheels for high temperature applications up to 300°C and specially designed polyurethane models with highly resilient tyres that are made specifically for road and flight cases.  
To assist customers make a selection there is a large wall chart highlighting key features and ideal applications for each wheel type. So not only can you see samples of every product – there are tools to assist in making the right selection.
Also on display is a wide range of trolleys of all kinds including shopping, stock handling and flat deck styles. There are hand trucks and stair climbers, appliance movers and small folding trolleys that will fit into the car boot. Customers can visit the showroom and "try before they buy."
Although IWC has already acquired a range of pneumatic wheels they have yet to install new tyre changing and tyre repair equipment – this will be the next addition to their operation coming later in the year.
Looking ahead IWC sees many opportunities to increase its business, particularly with the Commonwealth Games scheduled for the Gold Coast in 2018. 
"It's a good time to be branching out," says Adam Sully. "Business conditions can only improve after a long period of uncertainty."  
QHDC
Ph: 07 5593 4718