PYNE PRIORITIZES CAIRNS FOR DEFENCE INDUSTRY PRODUCTION
10-08-2016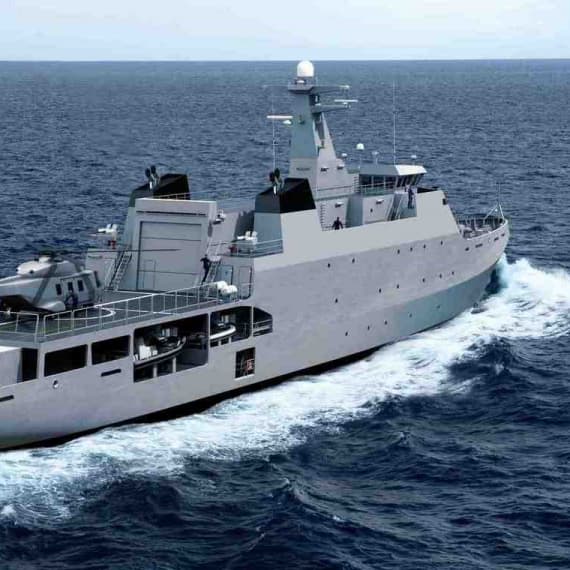 The Minister for Defence is continuing with plans that will bring over $400 million of investment to Cairns, and honouring the commitment made earlier in the year to provide a $24 million upgrade to the Cairns Marine Precinct.
These actions, and comments, made by Mr Pyne during his recent visit to Cairns, indicate that the minister and his department are determined to ensure strong and sustainable investment in Australian manufacturing and maintenance industries.
"Cairns is absolutely vital to our plans for Australia's defence industry," said Mr Pyne.
"This government is implementing an unprecedented continuous build of surface warships and minor war fessels in Australia, including our Offshore Patrol Vessels, some of which will be based here in Cairns."
During his visit to Cairns, Mr Pyne visited key Defence and Industry companies, exploring the opportunities for local industry to synergize with the government in the construction and maintenance of Defence assets.
Amongst the locations toured were Norship Marine, Tropical Reef Shipyard, and BAE Systems Australia. These locations all provide, or have the capability to provide, strong maritime maintenance and support to the Defence ministry and the Royal Australian Navy.
"The deep maintenance of the Pacific Patrol Boats being built in Western Australia will also happen right here in Cairns, with the total support and sustainment investment estimated at more than $400 million across the life of the vessels," said Mr Pyne.
The investment from the Defence ministry is anticipated to gave significant positive flow-on effects for the Cairns economy, boosting local business and employment.