PYNE MANUFACTURING GOALS INCLUDE ARMS EXPORT
17-07-2017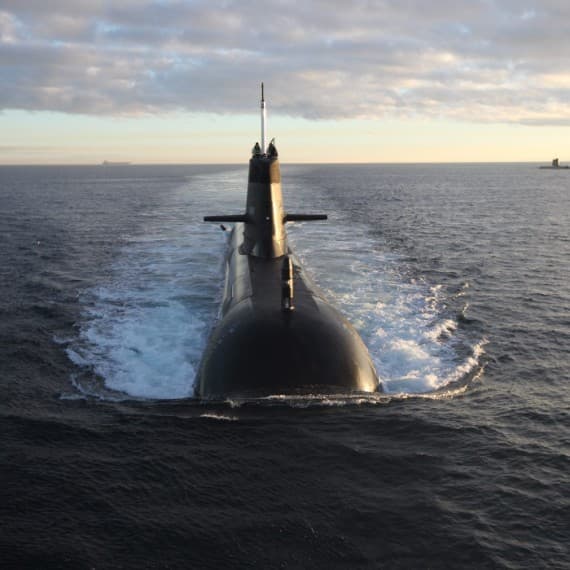 During his time in government, Christopher Pyne has pushed for many Australian manufacturing and military projects, particularly during his current stint as the minister for Defence Industry. 
These projects have included the construction and deployment of the Air Warfare Destroyer Hobart, and overseeing the planning and construction of the $50bn submarine contract between Australia and France. 
However, in a recent interview with Fairfax Media, he indicated that he had hopes Australia could move further into the international military and arms space, becoming a major arms exporter "on par with Britain". 
This exporting of arms appears to be limited to the design and construction of naval vessels, such as warships and submarines. 
"My ambition and the government's ambition is to reverse the current situation … There's absolutely no reason why we can't be as capable as Italy, Germany, France, Great Britain," Pyne said.
"We have completely reenergised, in a renaissance for ship-building industry in Australia, and they were decisions being made by this government," he said.
He went on to say that Australia's current naval contracts included 12 submarines, 12 offshore patrol vessels, nine frigates and 21 patrol vessels for construction. All of these contracts are valued in the region of $200bn. 
Pyne addressed concerns some Australians may have, saying that: "what we have to overcome, with great respect, is that instantaneous and reflexive response that Australians sometimes have that we can't do it here."
"We can do it here, we are a great manufacturing nation and a great export nation."
Other criticisms have arisen, including from Tim Costello, World Vision Australia chief advocate. 
"The government says this is an export and investment opportunity, but we would be exporting death and profiting from bloodshed," Costello said.
"Is that what we want Australia to be known for? There is only one purpose in making a weapon and that is to kill someone with it," he continued. 
"Do we really want that to be what people think of when they see the brand 'made in Australia'?"