PVC SWING DOORS GIVE AN UNRESTRICTED VIEW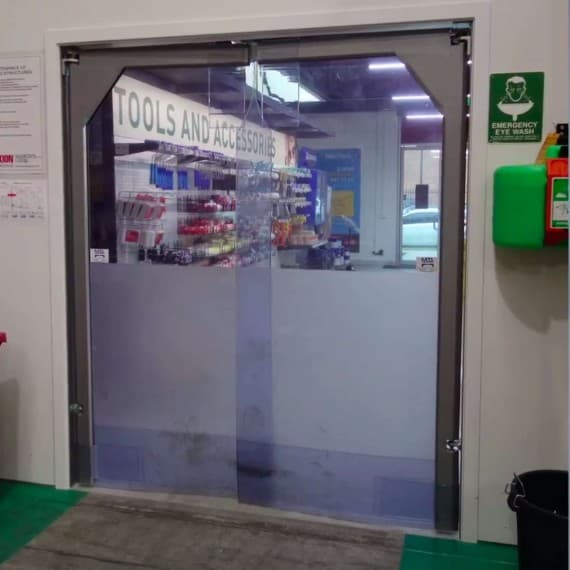 MTI See-Thru flexible PVC swing doors are ideal for industrial and commercial applications from factories and food processing plants to supermarket cool stores and hospitals.
Manufactured in Australia from tough resilient PVC and a cold drawn steel frame, they open with a light push and automatically close after entry.
Despite their great flexibility, they keep out draughts and dust, are silent in operation and act as a barrier between areas of different temperatures.
Because they are completely clear, flexible See-Thru swing doors give an unrestricted view of oncoming traffic.
The frames are fully welded, with no rivets or bolts, and the unique free-hanging framing of the PVC ensures a perfect seal under all conditions.
The patented self-closing ball hinges can be adjusted for different closing pressures, and can be held open in the 90-degree position, closing with just a light push.
MTI Qualos
1300 135 539
www.mtiqualos.com.au