Published 26-08-2021
| Article appears in August 2021 Issue
Putting the testers to the test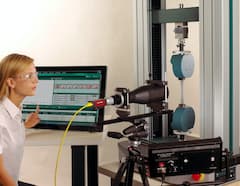 Well calibrated testing machines optimise equipment safety, reliability, and performance
Testing machines are vital to the safety and reliability of so many industries. They keep hard-working production machinery well calibrated, and ensure operations are efficient, safe, and Standards compliant.
But who's testing the testers?
For more than 20 years, Test Machines Australia has dedicated itself to this task. And with the pandemic shining a spotlight on safety and performance, it's paramount for machinery to be operating at optimum capacity for industries including manufacturing, materials handling, food and beverage production, process engineering, water and wastewater treatment.
Test Machines Australia manufactures and services a broad range of materials testing machines, and retrofits or updates older equipment, to provide modern functionalities.
"Companies that have invested in testing machinery understand the value in keeping machinery running at optimum efficiency, and in compliance with Standards. A machine not running could be causing costly downtime, so having an a local Australian-based support team just a phone call away can make a big difference to getting things back up and running swiftly," says Mr Paul Cibotto, Managing Director, Test Machines Australia.
"Our team is working in the same time zones, and has stock of spare parts locally, ready to support Australian and New Zealand industry. This type of local support has been crucial in keeping industry functioning smoothly through the pandemic," he says.
In addition to its standard range of testing machines, Test Machines Australia can create bespoke solutions to suit unique conditions and requirements. Through a global network of quality suppliers, and expert local technicians, Test Machines Australia can provide servicing and calibration work, quality spare parts, fast turnaround times and 24-hour support.
"We service all makes and models of testing machines, and we have the capacity to design and manufacture various fixtures and accessories to further extend the capabilities of these machines," said Mr Cibotto.
"Rather than trying to sell the flashiest or newest product, we prefer to take the time to understand the client's needs and recommend an ideal solution. This solutions-first approach has resulted in long-term partnerships with our valued clients," he said.