PUSH-IN TECHNOLOGY SIMPLIFIES CONNECTOR INSTALLATION
19-06-2017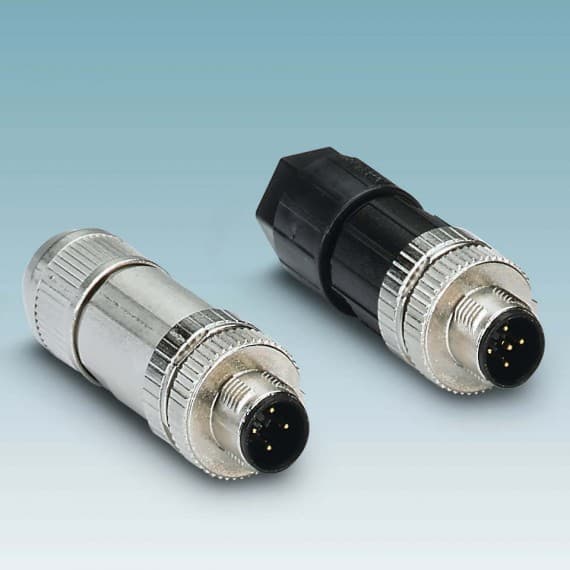 Phoenix Contact now offers its novel Push-in connection technology in an M12 connector, making it easy to assemble both on-site and out in the field. The new option compliments the company's M12 connector portfolio, which includes Quickon, crimp, screw and Piercecon connection technologies.
The Push-in M12 connector is ideal for the transmission of data, signals and power. Whether working with solid conductors or conductors with ferrules, the Push-in M12 connector lets technicians connect directly to the terminal point, with no need for special tools, making the process simple and hassle-free.
The Push-in M12 connector also reduces the chance of human error: no soldering is required, removing the danger of damaging the connector.
The shock and vibration resistant Push-in M12 connector uses a spring-cage connection to secure the conductor to the M12. And the Speedcon fast locking system provides maximum contact reliability.
Phoenix Contact
1300 786 411
www.phoenixcontact.com.au