Punchtech unveils a legend in cutting machines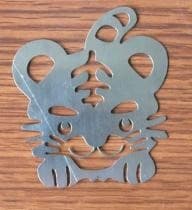 SteelTailor products from Punchtech Australia provide innovative and economical sheet metal cutting solutions.
Its latest product the SteelTailor Legend II plasma sheet metal cutting machine can cut almost all metal sheets from mild steel, stainless steel, galvanized steel, copper and aluminium.
It is an ideal machine for signmaking, sheet metal cutting, HVAC sheet metal cutting and other sectors where the sheet metal does not request a precision above 0.5mm.
The platen makes the torch follow the sheet surface and avoids rust from water cooling.
The parts obtained from cutting are clean – and the cutting table has a longer life.
Features include:
Platen solution – avoids rust of the metal sheet and cutting table
High cutting speed
High cutting precision
Low operative and maintenance cost
Rigid steel structure
Small kerf, precise cutting, no cutting residue
Powerful and reliable
High quality CNC controller
Accepts G and M code
Compatible with common cutting softwares such as ARTCUT, CAXA, ARTCAM and FastCAM
Punchtech Australia
Ph: 03 9768 3745