Published 28-04-2020
| Article appears in April 2020 Issue
PUMP UP YOUR PERFORMANCE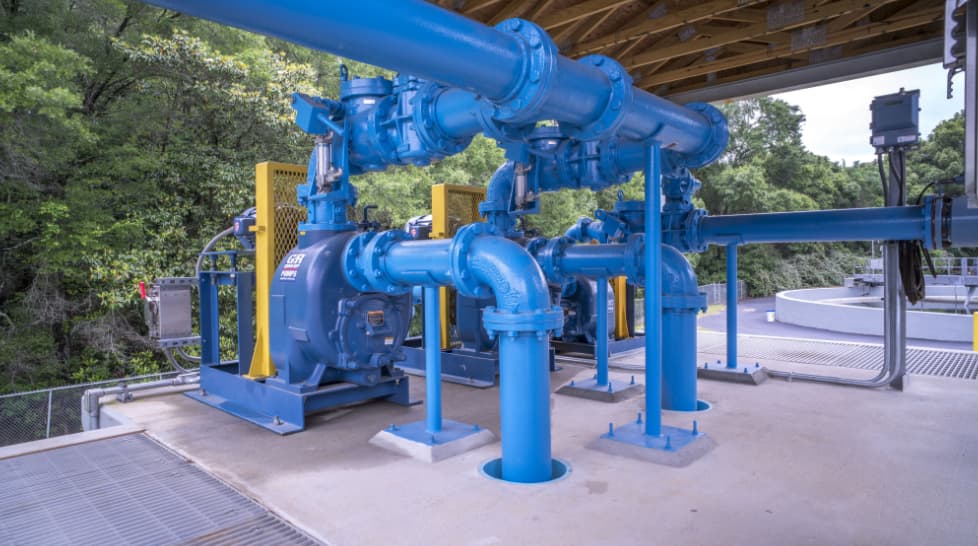 In industry, as in the rest of life, you can buy a product at any number of price points, depending on your budget, needs and the quality you're seeking.
This is true of the pump industry. For example, there are many styles of pumps for transferring wastewater, and within those types there are differing levels of quality and features that engineers and asset purchasers need to consider.
A food-process company or a municipality can choose from submersible pumps, end-suction centrifugal pumps or self-priming centrifugal pumps for wastewater pumping applications. If potential buyers were to consider only the purchase price, then the submersible pump would be the choice almost every time.
Submersible pumps should be cheaper. Unlike end-suction pumps, they don't need a dry well. And unlike self-priming pumps, they don't need a base plate, drive system or guard.
However, if the potential purchaser considers not just the purchase price but all of the costs associated with maintaining the pumps over their life cycle — plus the cost of complying with safety regulations during maintenance events — he or she might come up with a different view.
Over its life, a wastewater pump is asked to pump all manner of solid materials — things such as rags, ear tags, cans, hooves, bailing twine, grit and much more. As a result, pumps occasionally get clogged, and parts will wear or break.
Having self-priming pumps — such as Gorman-Rupp's Super T Series —mounted on the surface gives operators very easy access to the pumps. Maintenance, blockage removal and parts replacement is done in a fraction of the time it takes operators to attend to a submersible pump.
The self-priming pump will also not need a crane to perform the maintenance, nor will it need more than one operator to attend a maintenance event, because all maintenance or blockage removal can be carried out safely by one person.
And because access is so easy on a self-priming pump, and the pump is so simple to service, routine maintenance is more likely to be performed. This extends equipment life and the time periods between major servicing.
If these cost considerations are taken into account, then any difference in purchase price may well pale over the five, 10, 15 or more years of the asset life.
Some products are built to a price; others are built to a standard by companies that spend millions of dollars in research and development to get their materials correct, their tolerances right, their features with the operator in mind, and their performance to a tested standard.
These are the companies that build class-leading products and support them with repeatability that ensure repair parts fit every time.
You will pay a little more for these products, but as Benjamin Franklin said: "The bitterness of poor quality remains long after the sweetness of low price is forgotten."
More information on Gorman-Rupp pumps and engineered systems may be obtained from info@hydroinnovations.com.au