PUMP AND AERATOR COMBO IMPROVES ENERGY EFFICIENCY
09-11-2017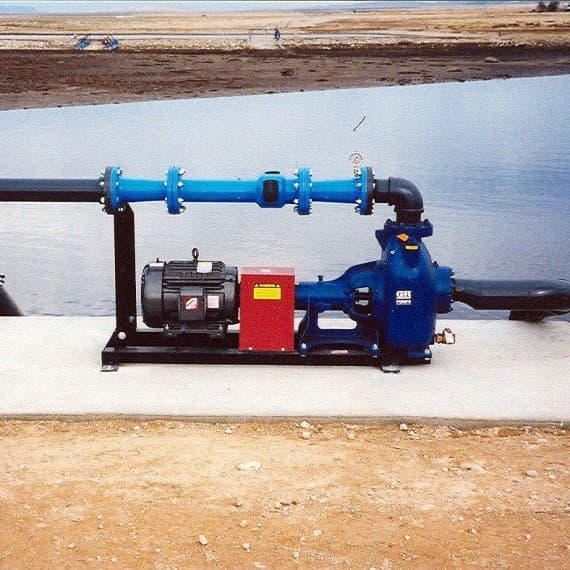 Hydro Innovations now offers Venturi Aeration systems for applications such as odour control, sludge digestion, wastewater aeration, lake destratification, septage treatment, and many others.
The Venturi Aerator is a static device that is installed immediately downstream of a pump. The pumped fluid is forced into the Venturi Aerator, where a specially designed and machined nozzle produces a venturi effect, enabling atmospheric air to be drawn into the system and mixed with the pumped fluid. The aerated fluid is then pumped back into the lagoon or basin from which the water was drawn.
When used with a self-priming pump, the system can me mounted on the bank of the lagoon, making it safer, cheaper and easier to maintain than other systems. Hydro Innovations can supply the Venturi Aerator packaged with a Gorman-Rupp self priming pump as the authorised Australian distributor for both these US manufacturers.
Hydro Innovations claims that the combination of the Venturi Aerator with the Gorman-Rupp pump enables asset owners to transfer oxygen at a cheaper rate per kilowatt employed than other forms of aeration.
Other forms of aerator are mounted on pontoons and are tethered to banks via cables, whereas the Venturi Aerator system is mounted on lagoon banks. This makes this style of system safer, easier and more cost effective for operators to maintain. Operators don't have to drag floating units into banks or row out to them.
Venturi Aerators are available in 50, 75, 100 and 150mm sizes, with fluid transfer rates from 5 to 80L/s with a single unit.
Hydro Innovations
02 9898 1800
www.hydroinnovations.com.au