PSUS BOAST UNITY POWER FACTOR
21-05-2018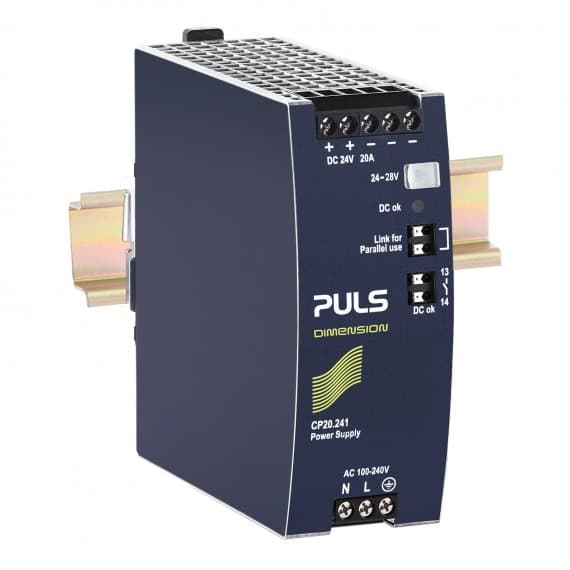 New from Control Logic, the Puls Dimension CP range of low-voltage power supplies combines high efficiency, premium quality and reliability, and space saving design from 5 to 20A.
The advanced electronics in the CP range has unity power factor with minimal heat loss and low inrush current. Features include a 3-year warranty, an impressive operating temperature range from -25 to +70°C, remote shutdown capabilities and variants that include conformal coatings, medical approvals and wide AC/DC input voltages to cater for the transport industry.
Additionally, the Puls CP range is able to provide five times the current limit in short bursts for solenoids and to ensure high inrush current devices can be supplied, while a smart self-protecting safe hiccup overload recovery and easy fuse breaking feature protect adjacent circuits from voltage dips during overcurrent load faults and short circuits.
Control Logic
1800 557 705
www.control-logic.com.au