PSUS ARE APPROVED FOR INDUSTRIAL AND MEDICAL APPLICATIONS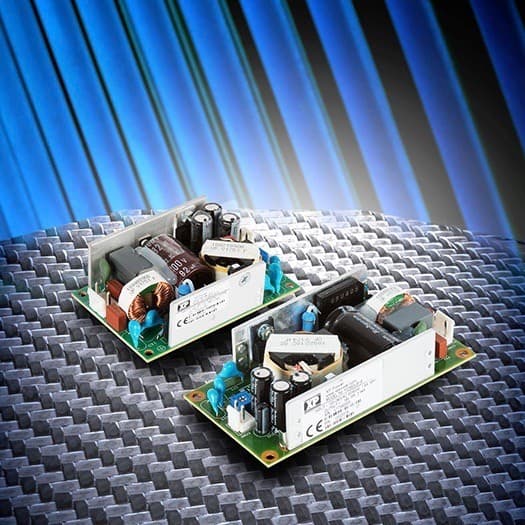 Mouser Electronics has signed a global distribution agreement with Singapore-based XP Power, a leading power products manufacturer, and now stocks a wide variety of XP Power's AC-DC power supplies, DC-DC converters, high-voltage power supplies and EMI filters.
"With Mouser's distribution expertise, we can expand our reach while also providing exceptional support and value," XP Power Global Marketing and Distribution Director Steve Head says. "Leveraging Mouser's excellent logistics support, we can continue to drive new growth opportunities around the world."
Mouser Vice President of Supplier Management Tom Busher reciprocates, "We're very excited to be adding XP Power's world-class power solutions to our line card. XP Power is well regarded in the industry, and we look forward to a successful partnership."
The XP Power products available from Mouser Electronics include its AC-DC power solutions. Available in a wide power range of 3 to 3000W and in a variety of mechanical formats, including open-frame, chassis mount, DIN rail mount and wall plug, these products are designed for a wide range of end equipment, including industrial and process control, semiconductor fabrication equipment, medical devices, test and measurement equipment, scientific instruments, consumer devices and defence applications.
The FCS series of low-profile, 3 × 2in and 4 × 2in open-frame AC-DC power supplies are available in single-output voltages ranging from 12 to 48V with either 40 or 60W convection rating, approved for industrial, information technology equipment and medical applications.
The VEL series of AC-DC power supplies are wall plug adapters that comply with US Department of Energy Level VI energy efficiency standards, with less than 75mW no-load power consumption and standard jack plug or USB connector.
The ECF40 series of AC-DC power supplies are ultra-compact 3 × 1.5in, open-frame, convection-cooled units that provide up to 40W over a 90 to 264V AC input range and operate down to 80V AC with minimal de-rating. The units come with a three-year warranty and are approved for medical and information technology equipment applications in Class I or Class II installations.
The DSR series of AC-DC power supplies are ultra-slim DIN rail-mounted devices available in 75, 120, or 240W outputs. The units can be paralleled for higher requirements or configured to provide N+1 redundancy in critical applications.
Mouser Electronics
+852 3756 4700
au.mouser.com