PROXIMITY SENSOR TAKES IO-LINK ONBOARD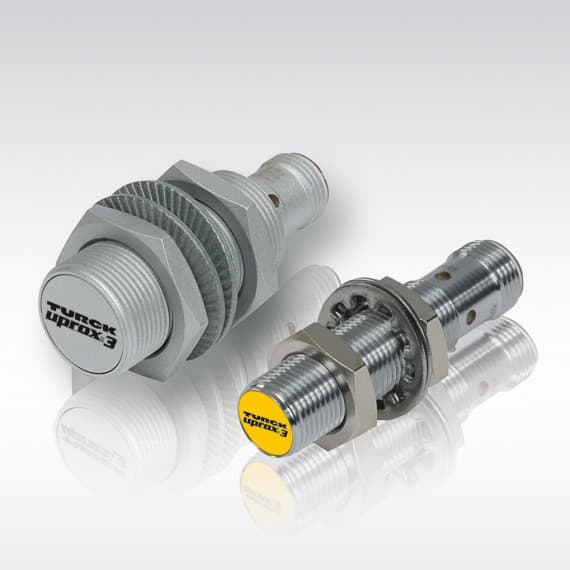 Turck is now offers an IO-Link-capable version of its Uprox3 sensor, which like the rest of the range, provides the longest sensing distance of any Factor 1 sensor on the market.
The new version is particularly easy to configure, with output functions, sensing distances and other special functions accessible via IO-Link. And each adjustable switching distance can be run sequentially in combination with an IO-Link master.
The sensor is operated on an IO-Link master, which enables access to all parameter and evaluation functions. The intelligent data retention inherent in IO-Link 1.1 allows a sensor to be exchanged without having to reset any parameters.
The process data available include application-specific switch points, temperature limits and an identification number, which can be used to identify up to 256 different nodes. The sensing of targets and their simultaneous identification can then be implemented using a single sensor.
The Uprox3 IO-Link is available in M12, M18 and M30 barrel-style chrome-brass housings, as well as in PTFE-coated form for welding applications. A further rectangular CK40 type is also available.
Turck Australia
1300 132 566
www.turck.com.au