PROTECTIVE WRAP CUTS PACKAGING COSTS AND SAVES TIME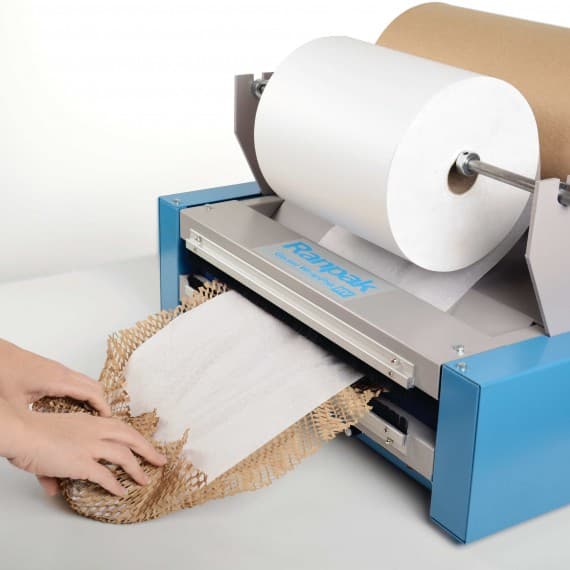 The Geami WrapPak system, available from Signet, protects similarly to traditional bubble wrap, but contains no plastic.
The Geami machine expands the patented die cut Kraft paper and layers it with tissue interleaf to provide shock-absorbing cushioning to goods in transit.
Providing stylish, clean product presentation, the system saves valuable time thanks to the enhanced wrapping rates. The compact wrapping requires less storage room, and it provides further cost efficiencies due to reduced material handling. And no tape is required; the angled cells lock together easily.
For Signet customer 99 Bikes, just one Geami machine has cut costs by 60% and reduced packing time by 50%. The product also enhances the ever-important shopping experience for customers. Ecommerce manager Tom Dodd says Geami gives products the right protection, without sacrificing presentation.
"Having never seen a product like the Geami WrapPak before, we were intrigued as to how it stacked up to conventional solutions. For fragile items especially, choosing the right packaging is critical," he says.
"As an online retailer, we know what the customer sees when they open their box is just as important as the product itself. The simple yet effective product presentation, protective capabilities and eco-friendly qualities this solution offered were all the convincing we needed."
Signet is the largest and longest serving Australian distributor of Geami WrapPak systems, catering for small packaging operations through to larger high-volume users.
Signet
13 7446
www.signet.net.au