PROTECTION FOR MOVING CABLES IN CNC MACHINERY APPLICATIONS
16-10-2014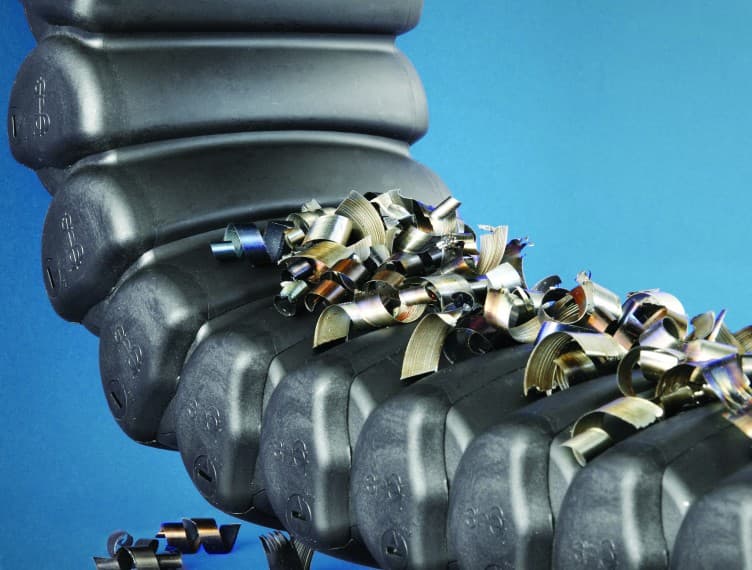 The plastic energy tube RX, from igus has been designed to successfully resist chips when put through even the most demanding of operations.
If moving cables during the operation of CNC machines, lathes, mills and sawing machines required protection, the energy chains themselves at the same time need to be inwardly tight and simultaneously guide the cables so that there is low abrasion.
For this specific purpose, igus has developed its first foldable plastic energy tube R68.
The latest energy tube RX, available from Treotham Automation, now offers comprehensive protection against chips of any size.
On its smooth and convex outer contour, the chips simply fall out of on contact with the surface and are deposited in the stop system of the energy tube.
The RX tube offers the best protection due to its especially smooth contours and tight production tolerances meaning no chips get between the stoppers.
Treotham Automation
Ph: 02 9907 1778