Protect yourself against falling objects
31-08-2010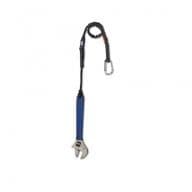 With falling objects the fourth largest killer in the Australian workplace, a leading workplace safety equipment distributor is calling on workers to use proper safety gear.
According to the Notified Fatalities Statistical Report 2009-2010, 14 per cent of fatalities from 2003/2005 to 2009/2010 were from falling objects. 
It's the fourth biggest cause of death in the workplace, after vehicle incidents, moving objects and falling from a height.
And the Safety Institute of Australia's Physical Hazards: Gravitational report found that over 75 per cent of workplace injuries are caused by falling objects such as falling materials, substances, hand tools and appliances.
Workplace safety equipment supplier, Pryme Australia, is urging workers to avoid serious injury by wearing quality safety gear at work.
Pryme Managing Director Terry Houlihan says the company specializes in quality ergonomic and safety protection products designed to keep workers safe and productive in high-risk environments.
"One of our most popular products is the lanyard, the first line of defence to stop objects falling from heights," he said. "Our Squids lanyard range allows workers to secure tools with a number of attachment options ranging from heavy-duty self-locking carabiners and barrel locks to quick connect buckles.  We also offer Squids grabbers, which are designed to hold a range of equipment including gloves, rags, caps, water bottles and more close at hand items."
Given the fact that accidents from falling objects occur in a variety of industries including manufacturing (24.9 per cent), construction (14.4 per cent) and retail (12.2 per cent), The Squid and Lanyard ranges can be used in many different workplaces.
Mr Houlihan says prevention is the best way to avoid workplace injuries, which often have a devastating impact on workers and their families.
"Apart from the physical pain, the loss of income can have serious implications on the workers' finances, their future employment and emotional well-being," he said.
Pryme Australia
Ph: 07 3374 4544