Protect your business against ram raids
16-05-2014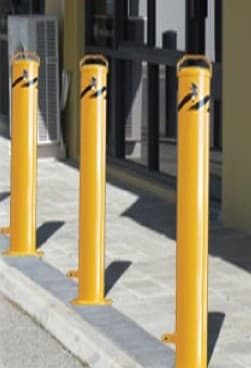 Ram raids are becoming more common and can prove very costly for business.
To deter ram raiders LSP Safety has developed a removable in-ground lockable bollard to protect premises.
The unique design features a 7-pin tumbler security lock for absolute protection. Special coding can be supplied for multiple installs if required.
Manufactured by LSP Safety in Australia using powder coated galvanised pipe, the product comes with a 10-year structural guarantee.
The security bollard not only can be used to control vehicle access, it can also prevent your business from becoming a ram raid target. 
Line Marking and Safety Products
Ph: 1300 799 876