PROSTHETIC LIMBS WINS AWARD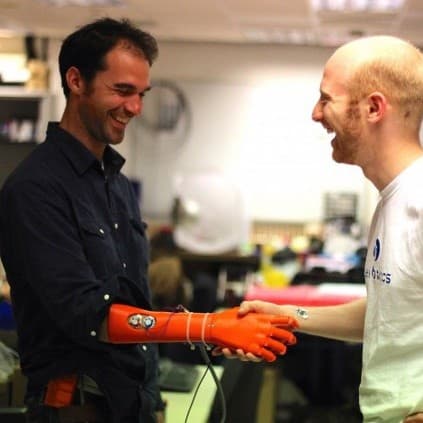 Prosthetic limbs are a growing industry, which is advancing to be more sophisticated and detailed. The issue then arises with the cost when the prosthetic needs to be changed ever so often to accommodate growth and wear.
However, Open Bionics, a company that specialises in prosthetics has set out to create a quick and cheap option for a bionic hand. Which has lead to the company winning the Dyson Award for the prototype alone.
The CEO of Open Bionics, Joel Gibbard, says that in a matter of two days you would be able to print and assemble a custom fitting hand for about $3000, which in comparison to most prosthetics on the market is a major bargin.
The company has based its model on an open source, which will be available for everyone to use for free, only asking that any changes to the design also be made available for free, opening the market for various hobbyist and designs.
The device is modelled on the existing human skeleton. The hand is powered by muscle movements in the wearer's arm, which are then picked up by the electrodes in the skin.
Sensors are fitted to detect that something is moving towards the hand and limits are set on the strength to avoid damage to the object or the hand.
However, there are some limitations on the design, to create the lower price the company has had to use lower cost motors with lower overall strength, with tests being done to ensure everyday use is not impacted