Published 31-10-2019
| Article appears in November 2019 Issue
PROSPECT OF CLEAN ENERGY FUTURE LIGHTS UP MELBOURNE EVENT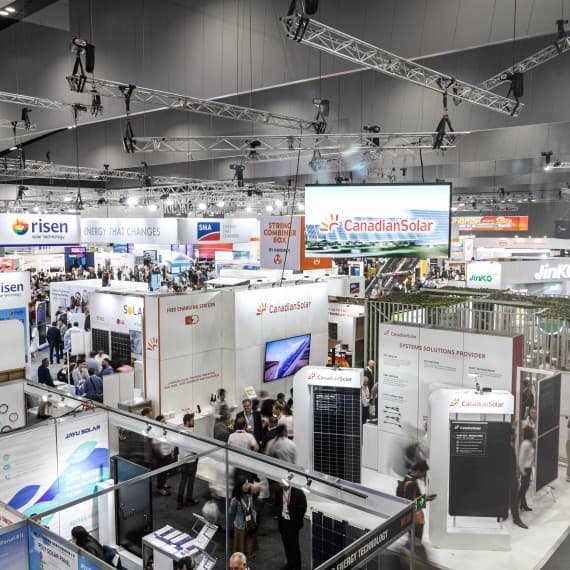 All-Energy Australia has recorded a 20 per cent increase in visitor numbers, as more than 10,000 industry professionals attended this year's conference and exhibition.
Held in Melbourne on 23rd and 24th October in partnership with the Clean Energy Council, the event carried the theme of "advancing Australia's transition to a clean energy future".
According to Clean Energy Council CEO Kane Thornton, "All-Energy Australia has now become established as one of the go-to events of the year and each time I attend it gets better and better. The extraordinary line-up of experts in the conference sessions means that it is possible to be inspired and challenged right throughout the event.
"The industry's continued development and maturity are reflected in the size and scope of the exhibition hall, which gets bigger every year
"It has been fantastic to make some new connections at the many networking opportunities, and I would like to thank all those who attended the Clean Energy Council's Solar Masterclass series or the Women in Renewables luncheon, as well as those who submitted entries for the Solar Design and Installation Awards."
With more than 200 speakers, across seven content streams, the All-Energy Australia 2019 conference opened with a welcome from The Hon Lily D'Ambrosio MP, Victoria's Minister for Energy and Solar Homes, and a keynote from Prof David Shipworth (Energy and the Built Environment, UCL Energy Institute), Richard Adams (Director, Innovation & Entrepreneurship Centre, NREL) and Tim Finnigan (Director, CSIRO Energy).
The conference programme was strategically developed to benefit industry professionals by sharing the latest trends and insights, including installers, investors, consultants, engineers, clean energy project developers and planners and site operators.
Key industry topics and focuses addressed in this year's conference included: consumer energy, commercial energy, zero emissions, mobility large to utility scale systems, future energy models, technical innovation and R&D, agricultural energy, microgrids, energy storage, finance, and smart grids.
The largest All-Energy Australia exhibition to date included more than 300 innovative energy products and services companies on the exhibition floor, who showcased and demonstrated their market leading solutions. Growatt, platinum sponsor of All-Energy Australia 2019, described the event as being the opportune platform for its business to engage with the Australia and Asia-Pacific energy industries, especially as a launch platform for its latest inverter storage solution.
Robby Clark, Exhibition Director at Reed Exhibitions Australia, says All-Energy Australia 2019 continues to elevate its reputation as the largest all-encompassing energy event in Australia, reflecting the strategic contributions of their partners and the industry's ongoing expansion.
"All-Energy Australia 2019 was a huge success beyond its size and scale, with our largest conference programme featuring over 200 speakers and exhibition with over 300 innovative suppliers, the industry engagement and business connections continued to support Australia's progression to zero emissions.
"We look forward to working with the clean and renewable energy sector over the next 12-months to continue this momentum and deliver an even larger All-Energy Australia event in 2020," Clark concluded.
All-Energy Australia 2020 will be held at the Melbourne Convention & Exhibition Centre, alongside Energy Efficiency Expo and Waste Expo Australia, on 21st and 22nd October 2020.