PROPOSED WORKPLACE CONTRACTS PROVIDE GREATER FLEXIBILITY: ACCI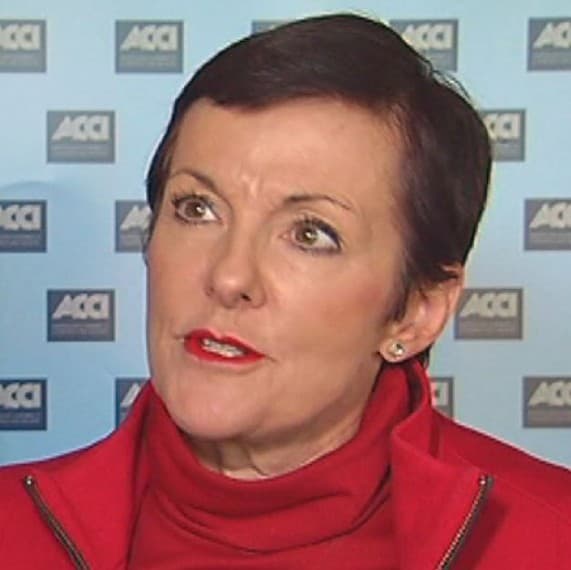 The enterprise contracts being considered by the Productivity Commission are worthy of close consideration, says the Australian Chamber of Commerce and Industry.
The proposed contracts would give employers and their staff in small and medium enterprises greater ability to find suitable employment arrangements, while also offering adequate protection for employees.
"The idea of enterprise contracts would appear to balance the need for greater flexibility with the need to protect the rights of employees, said ACCI CEO Kate Carnell. "The job creation encouraged by the proposal would benefit the 750,000 Australians, including 280,000 young people, who are out of work, Ms Carnell said.
"The claim by the union movement that this is a return to Work Choices is a desperate attempt to drum up fear and is not borne out by the facts."
Ms Carnell said many large businesses and their employees now negotiate enterprise agreements, which ensure the employment arrangement reflects the needs of those businesses.
"The prescription associated with these agreements means they are underutilised by small and medium enterprises, which are left to grapple with the complexity of the award system," she said. "The proposed enterprise contracts could overcome many of these complexities."
The enterprise contracts proposal suggests templates that could be used for a group of employees and lodged with the Fair Work Commission.
The contract would avoid the costs of enterprise or individual bargaining to smaller employers by not requiring negotiation with each party. 
The Productivity Commission proposal identifies four key ways in which employees would be protected under enterprise contracts: the National Employment Standards, the no disadvantage test, the ability to opt out after a year and scrutiny from the Fair Work Ombudsman.
The National Employment Standards are the 10 minimum employment entitlements that must be provided to all employees.
They include maximum weekly hours, requests for flexible working arrangements, leave entitlements, notice of termination and redundancy pay.
No enterprise contract would be able to exclude these Standards.
Ms Carnell said a "no disadvantage test" would ensure that the enterprise contract compared favourably with the relevant award.
The test would look at all facets of the employment contract, including pay, working hours and leave, and ensure that employees are not left at a disadvantage. 
"Employees may opt-out after one year and return to the award, while the Fair Work Ombudsman could scrutinise enterprise contracts to ensure they are operating within the law, said Ms Carnell.
"The union claim that the enterprise contract would be offered on a 'take it or leave it' basis is made as if this is something new but prospective employees already have to take or leave a union workplace agreement that applies to a business. The proposal does not represent a shift.
"The facts of the proposal expose the falsehoods peddled by unions, whose only interest is the small proportion of employees in unions rather than other workers or those people looking for work. 
"ACCI looks forward to making a further submission to the Productivity Commission as it moves towards a final report."