PROPOSED CHANGES TO NCC 2019 SAFETY STANDARDS NOW OPEN TO PUBLIC SCRUTINY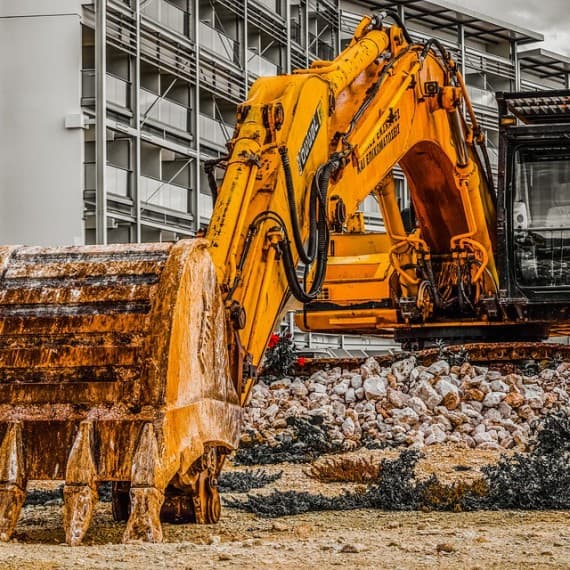 Due to come into effect in 2019, the proposed changes for NCC 2019, which will directly impact the building and construction industry, are now available online.
Between now and 13th April, the public and private sector have been invited to make comment on the changes proposed by the Australian Building Codes Board.
Safety and environmental standards affect all industry sectors. With the prospect of higher safety standards and increased legislative pressure from environmental impact groups looming over new works and construction, now is a good time to review compliance with existing standards.
Australia's National Construction Code – or NCC – is a regulation pertaining to all the necessary, minimum requirements regarding the design, construction and maintenance of construction sites throughout the country.
It was initiated by the Council of Australian Governments (COAG) and was introduced and implemented in 2011.
Ever since, the Australian Building Control Board (ABCB) undertakes the task of revising the code with amendments and alterations every three years.
The NCC is a vital document that ensures all construction projects throughout the country are regulated to guarantee safety, amenity, resistance etc.
"The BCA/ NCC looks to provide for safer, more efficient buildings," says Scott O'Donohue, Director of Dix Gardner Group (Newcastle).
"With the proposed changes to fire safety in the upcoming BCA/NCC we anticipate a lot of questions on how this will affect future development and in what cases they will need to be implemented."
The code consists of three volumes. Volumes 1 and 2 are the Building Code of Australia, while Volume III carries the Plumbing Code of Australia (PCA). It is one of the most comprehensive sets of guidelines anywhere in the world.
Now is a good time to re-acquaint yourself with the scope and purpose of the components of the NCC.
Safety
Multiple provisions cater to different geographical areas, according to the types of risks to which they are prone. For example, the timber requirements for construction in Queensland's cyclonic and non-cyclonic areas are different, and so are listed in separate sections.
Similarly, there are provisions for masonry and fixed constructions like stairways, ladders etc.
The 2016 NCC edition included an amendment dealing with luminaires and exit signs to improve safety. The 2019 proposal includes obligations regarding sprinkler systems and seasonal obligations for minimum energy requirements.
Health
The NCC contains comprehensive health and safety regulations for the workplace labour force.
There are certain regulations for the construction techniques to ensure minimum health risks to the later inhabitants of the site. For example, one section pertains to termite management for buildings that are susceptible to termite infestation.
Similarly, there are also binding limitations and powers provided to workers in case they feel a site is unsafe or unhealthy to work.
Structure
One of the significant changes made in the 2016 edition of the NCC includes a new structural robustness verification method, which determines the reasonable extent of damage that is allowed and may occur to a structure under construction.
The performance-based code's confusing pyramid diagram has also been replaced with a simpler two-tiered version.
Fire resistance
Several provisions govern the type of appropriate structures and construction to ensure maximum fire protection.
Usual requirements like installation of smoke alarms are expanded to require the devices are interconnected throughout the premises.
Access
Subjects covered in the access and egress section include guidelines for construction of exits, provisions for escape and access for people with disabilities.
Section D of the NCC details these regulations and provides elaborate explanations of how criteria are to be applied to buildings as a whole or certain parts.
The NCC, complete with all three volumes and a Consolidated Performance Requirements handout were previously available at a cost of $400. However, starting in 2015 the document is now available free online by registering on the ABCB website.
David Trounce is a small business consultant with 25 years experience in business management and marketing.
Image: Pixabay CC0 License