Published 27-04-2021
| Article appears in April 2021 Issue
Promising outlook for Australian manufacturing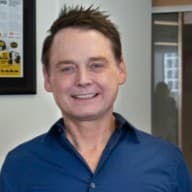 With the inaugural Australian Made Week just around the corner in May, it's timely to reflect on the importance of domestic manufacturing to the nation's wellbeing.
More than 900,000 Australians depend on the manufacturing industry for their employment. That's nearly four times the number of workers in mining, and more than two and a half times the number in agriculture, forestry and fisheries.
Moreover, the country has a strategic interest in maintaining domestic manufacturing capability as Industry Update has long argued. In the past, some have waived away this truth as nothing more than the special pleading of vested interests. In the wake of COVID-19, not many are saying that now.
It's important to think about these flow-on effects when making our purchases.
In buying Australian Made, we not only support local manufacturers, growers and craftspeople, we benefit by purchasing products from a country with a reputation for quality.
It's no surprise that research by Roy Morgan has found that most Aussies like to buy Australian.
With continued hard work by local manufacturers, good policy from government, and wise choices by local consumers, Australian manufacturing can look forward to a bright future.
I would also like to give a warm welcome to our new editor, Barry O'Hagan.
Barry brings a wealth of experience to the role, having worked as a media professional for more than 25 years.
His editorial guidance will help Industry Update reach even greater heights and build on its strong relationships with people and businesses in the manufacturing industry.
He has a proven record of finding innovative ways to share what's new and what's important. A former newspaper and magazine journalist, he has a passion for telling the stories of businesses and the people that work in them. 
Most recently, Barry worked as a communications professional for IBM Australia and in a number of freelance roles in media production. Prior to that, he edited several trade and lifestyle magazines and served as deputy chief sub-editor on a daily newspaper in South Africa. 
Since former editor Laurence Marchini retired in March 2020, Industry Update has made an extensive search to find the right person – someone who shares a passion for the Australian manufacturing industry. 
While COVID-19 has been a profound challenge for Australia and the world, we are seeing a silver lining with an incredible resurgence in parts of the Australian manufacturing industry. 
Industry Update Manufacturing Magazine is also enjoying a significant growth period, and with the launch of the new Industry Update TV show imminent, the company will continue to grow and break new ground.
It's a pleasure working with Barry, and I am unsurprised to see he has delivered a strong first issue with its focus on Australian Made.