Published 07-03-2019
| Article appears in February 2019 Issue
PROGRAMME ADDS CYBERSECURITY TRAINING TO THE CURRICULUM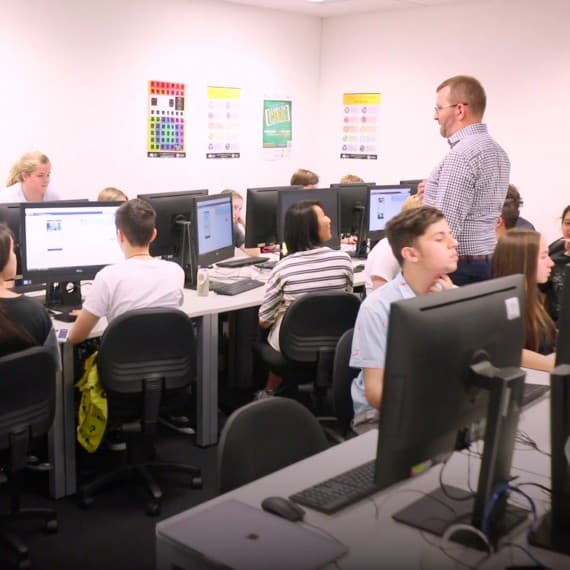 As a useful first step in seeking to solve the acknowledged skills shortage in cybersecurity, the Australian Computing Academy (ACA) has unveiled the Schools Cyber Security Challenges (Cyber Challenges), a $1.35 million national programme that will see cybersecurity taught to Years 7-10 students for the first time in Australia.
The programme will be taught in conjunction with the compulsory Digital Technologies Curriculum and aims to close the growing gap in cybersecurity awareness and skills amongst Australian students. The programme four uniquely designed, interactive challenges, the first of which introduces students to cyber security fundamentals and is accessible now by teachers and schools across the country.
The project has been made possible by a novel cross-industry coalition, with the ACA working with with AustCyber (Australian Cyber Security Growth Network), ANZ, Commonwealth Bank (CBA), National Australia Bank (NAB), Westpac and BT (British Telecom). The industry partners have brought real-life cybersecurity experience and expertise to the programme, and the challenges have been developed and designed with the input of their security experts.
The partnership also emphasises the critical need for schools, government and Australia's business sector to address the immediate skills shortage, while also fostering a longer-term cybersecurity culture within Australia's education system and future workforce.
According to AustCyber's Cyber Security Sector Competitiveness Plan, Australia will need 18,000 more cybersecurity workers by 2026 and the new programme provides a step in the right direction to address that gap.
CEO of AustCyber, Michelle Price, said: "It is critical for Australia's economic prosperity that we build a highly skilled and educated cybersecurity workforce, as well as ensure all students, parents and teachers across the country have access to cyber security resources aligned to the Digital Technologies curriculum. By focusing on Australian students, Cyber Challenges provides an important foundational step towards resolving skills shortages and supporting a sustained skills pipeline for generations to come."
The remaining three challenges will be unveiled during the course of 2019 and will focus on: Data transmission and encryption; Wired and wireless network security; and Web application security. Teachers are encouraged to visit the Cyber Challenges website and get involved in the initiative.
The Cyber Challenges complement ACA's existing work to deliver classroom activities and teacher professional development that support the implementation of the Australian Curriculum: Digital Technologies. The Cyber Challenges will include free interactive teaching resources, immediate intelligent feedback, automated marking and professional development for teachers.
There will be a national roadshow to showcase the project taking place in 2019. The next leg of the roadshow will take place in Victoria on 20th and 21st March 2019.