Program to improve workplace health
31-08-2010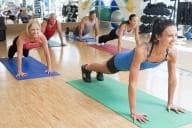 A $1.8 million program has been launched to improve health in Victorian workplaces.
VicHealth's Creating Healthy Workplaces Program includes the release of five international evidence reviews on how stress, gender inequality, alcohol, race-based discrimination and prolonged sitting at work contribute to chronic disease.
Along with the reports, four large statewide organisations will commence three-year pilot projects to find solutions to prevent workplaces from contributing to ill-health.
This includes Victoria Police, YMCA, Department of Human Services and Eastern Access Community Health.
And thousands of Victorian employees will participate in the pilot programs, led by Australia's foremost researchers in workplace health. These will result in new evidence and practical tools for other workplaces to reduce risk factors for illness.
VicHealth CEO Jerril Rechter says Creating Healthy Workplaces will prove valuable to all CEOs, executives, managers and human resources professionals to decide what critical role they can play in improving health.
"The evidence shows workplaces can harm our physical and mental health, but on the flipside, workplaces actually nurture good health," Ms Rechter said. 
"Given the huge cost of illness to business' bottom line, through lost productivity, recruitment costs and high staff turnover due to job-related illness, it makes good business sense for every CEO and organisation.
"Organisations can encourage staff to drink less alcohol, manage stress, to have respectful relationships or simply get moving more often. In this respect, workplaces really are the new frontier for health promotion."