PROFESSIONAL BRANDING FOR SWITCH-MODE POWER SUPPLIES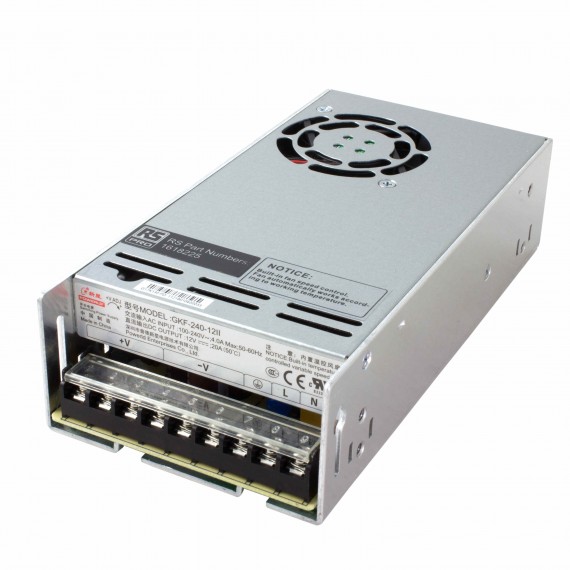 RS Components is expanding the reach of its RS Pro brand with the addition of a line of switch-mode power supplies. The range comprises more than 80 chassis-mount supplies with power ratings from 15 to 1000W and single DC outputs from 5 to 48V.
The outputs are regulated within ±10%, with ripple and peak-to-peak noise as low as 120mV at 12V. No-load power consumption is as low as 0.2W, depending on the power rating. Other design characteristics include fast rise time, low inrush current, and long hold-up time.
Inbuilt safety features include hiccup-mode short-circuit protection with auto-recovery, up to 150% overload capability, and overvoltage protection on the 100 and 150W models.
The power supplies are designed for excellent reliability with cooling by free air convection, having a broad operating temperature range and long rated lifetime
All RS Pro models are CE and UL approved, and feature a universal AC input allowing operation from line voltages anywhere in the world. EN55022 Class-B EMC compliance, and isolation resistance up to 100MΩ at 500V DC, simplify design-in to a wide variety of appliances, including medical equipment. All units are subjected to aging tests and come with a three-year warranty.
The RS Pro family of chassis-mount switched-mode power supplies is available now from RS in the Asia Pacific region.
RS Components
1300 656636
au.rs-online.com