Product Videos Opportunity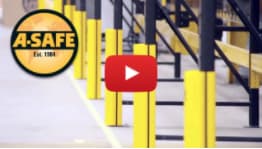 95 per cent* of consumers say they watched a product video to learn more about a product and of those, 81 per cent were convinced to make a purchase!
And that isn't all they said...  
76 per cent of businesses with product videos say their sales have increased, while the improved educational quality of the content reduced support enquiries by 47 per cent.  
One billion hours of video are watched on YouTube every day, with a user's average viewing session lasting 40 minutes.  
Industry Update's Manufacturing Videos, produced on behalf of our advertisers, have also had outstanding views with over 2,931,084* impressions and 730,005** views over just a few years.
Industry Update produces Product Videos,
Case Study Videos (from $3,500.00 plus tax),
Documentary Videos (contact us) and QuickBite Videos starting at just $770.00 plus tax.
Product Video Packs   1 x one minute videos from $1,500.00 plus tax   OR   4 x one minute videos $5,700.00 and get a fifth video free Best of all
Industry Update Product Videos are produced in just 4 easy steps:
Once the client has provided the topic for each video, Industry Update's editorial staff writes the scripts for client approval. Industry Update's video team shoots the required footage.
Client provides overlay – photos or video footage that suits the topic – for Industry Update to edit into the final product.
Edited videos submitted to client for approval. Advertisers can also publish the videos at their discretion.
All videos produced by Industry Update are published twice in our e-Newsletter and online on our Search Engine, along with a matching editorial.
We even publish Videos in Industry Update Magazine using a QR code which then displays the video immediately.  
Videos are also published to LinkedIn, YouTube, Facebook and Twitter.